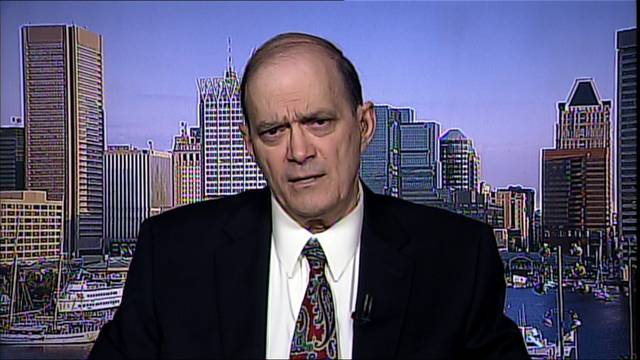 A frequent Fox News guest who has been peddling a conspiracy theory that the hack of the Democratic National Committee in 2016 was an "inside job" says he recently met with CIA Director Mike Pompeo at the urging of President Donald Trump.
In an interview with The Intercept, former National Security Agency intelligence officer William Binney says he met with Pompeo last month to discuss his theory that an internal staff member stole emails from the DNC and sent them all to WikiLeaks. He says Pompeo told them that Trump had recommended the two men talk.
The theory that the 2016 DNC hack was an "inside job" is totally at odds with U.S. intelligence agencies' assessments that Russian intelligence operatives were behind the attack. An exhaustive Associated Press report from last week revealed that Russian hackers had targeted the DNC as far back as October 2015 by sending out a flurry of malicious phishing emails that they used to gain access to both the DNC emails and former Clinton campaign manager John Podesta's personal email account.
Despite this, Binney is insistent that the DNC hack was done by a DNC insider — and he tells The Intercept that he even brought up the Seth Rich murder conspiracy theory in his meeting with Pompeo.
"It is particularly stunning that Pompeo would meet with Binney at Trump's apparent urging, in what could be seen as an effort to discredit the U.S. intelligence community's own assessment that an alleged Russian hack of the DNC servers was part of an effort to help Trump win the presidency," writes The Intercept, which further notes that Trump could have first learned of Binney during his appearances on Tucker Carlson's Fox News program this past August.
"I was willing to meet Pompeo simply because it was clear to me the intelligence community wasn't being honest here," Binney tells The Intercept. "I am quite willing to help people who need the truth to find the truth and not simply have deceptive statements from the intelligence community."