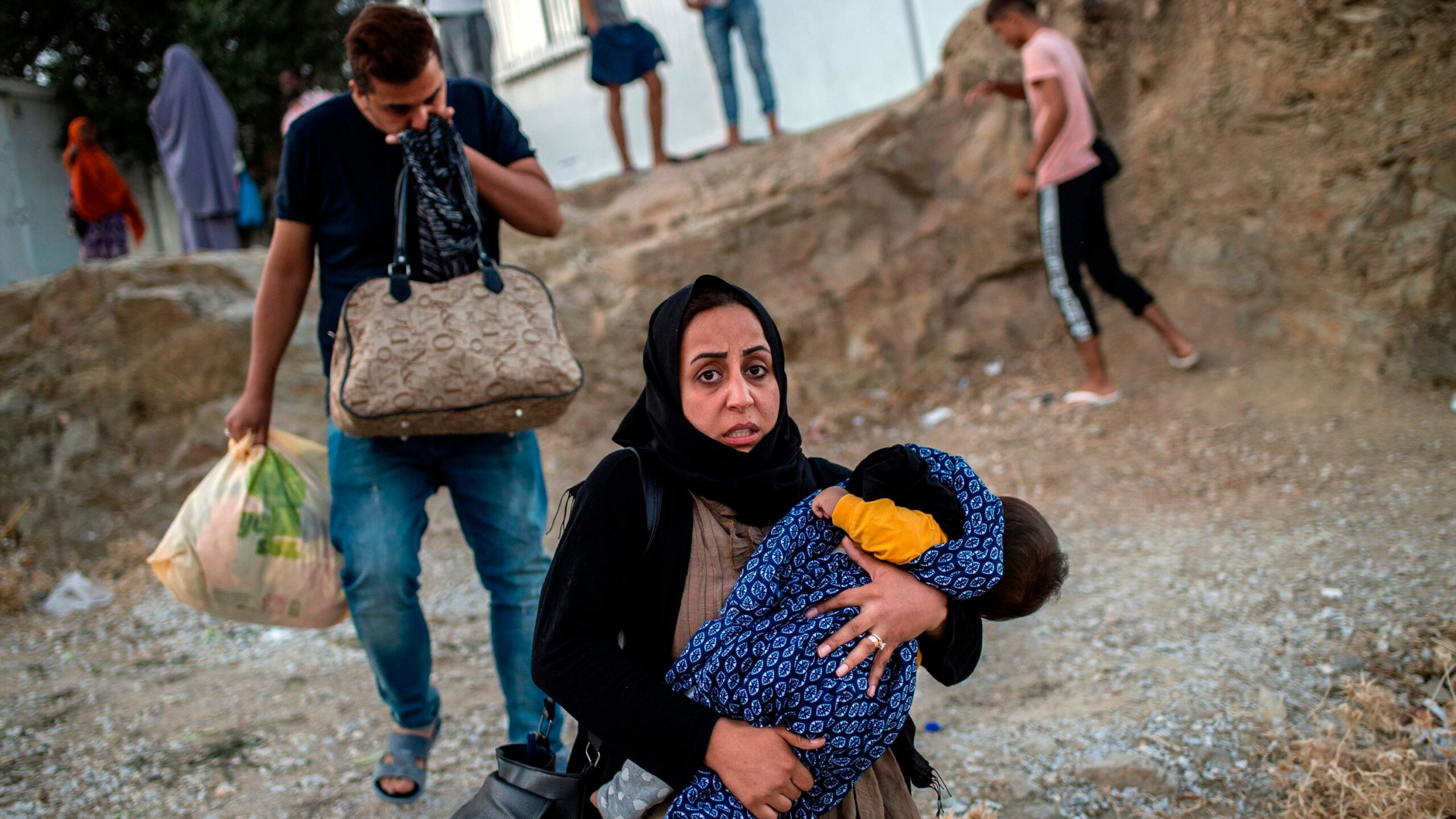 President Trump has approved a plan to reduce the cap for refugee admissions to the country for fiscal 2020 to 18,000, the lowest level on record since the program began more than three decades ago.
In a statement announcing the move this weekend, Secretary of State Mike Pompeo said that "the core of the Trump Administration's foreign policy is a commitment to make decisions based on reality, not wishes, and to drive optimal outcomes based on concrete facts."
Pompeo went on to say that "this year's determination on refugee admissions does just that, even as we sustain our longstanding commitment to help vulnerable populations and our leadership as the world's most generous nation."
The plan, which was announced in late September, has drawn pushback from Democratic lawmakers, including governors who have said they will continue to welcome refugees to their states despite the steep reduction.
Oregon Gov. Kate Brown (D) said last month that her state is a "sanctuary state" and that Oregon will continue to "stand with refugees" in light of the executive order issued by the Trump administration, which allows states to turn away refugees.
"These are people who cannot return home because they fear for their lives and their families. And to make matters worse, the Trump administration wants to slash the number of refugees our country will welcome this coming year to 18,000, the lowest ever on record," she said then.
Pennsylvania Gov. Tom Wolf (D) said in a letter to Trump last month that his state will continue to accept refugees fleeing violence and added that he was "dismayed" by the administration's plans to drastically reduce the refugee cap to 18,000 — a significant jump from former President Obama's proposed cap of 116,000 refugees in 2016.
"To reject refugees outright emboldens the message of those who seek to inspire hatred by saying that we, as Americans, do not have compassion or care for specific groups of people in the world facing persecution or worse," Wolf wrote in the letter.
According to The New York Times, under the new move by the Trump administration, only 5,000 people who wish to flee their home countries for fear of persecution due to their religion will be allowed admission into the U.S. as part of the refugee program.
Fewer than 2,000 Central Americans will reportedly be allowed admission under the program going forward as well as 4,000 Iraqis who aided the United States military during the Iraq War.
The new cap for Iraqi refugees is reportedly less than half of the 9,829 who were admitted under the Obama administration in fiscal 2014. Under the Trump administration during fiscal 2019, just 153 Iraqi refugees whose applications were given high priority were admitted into the country.
[The Hill]