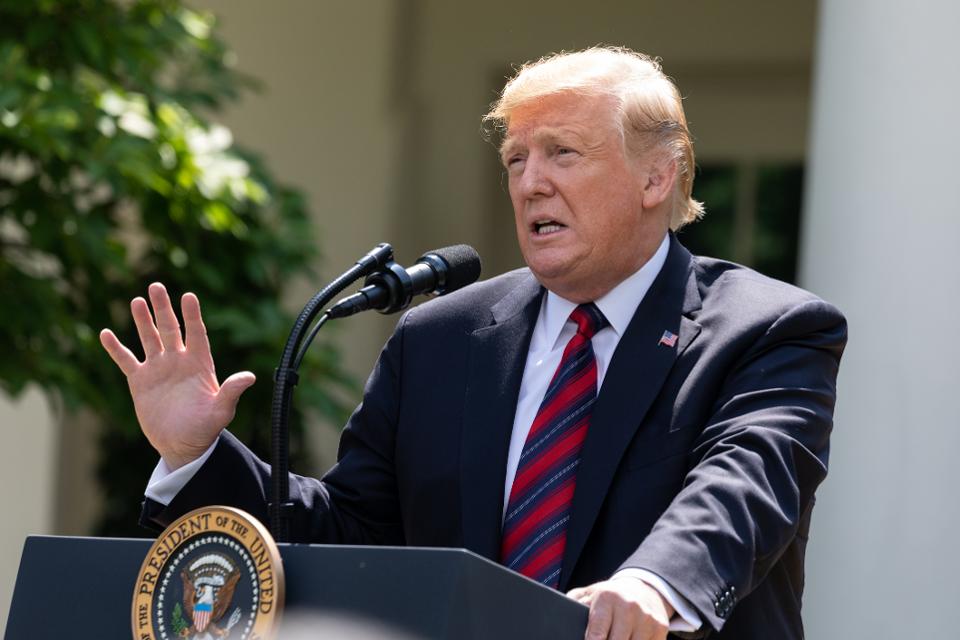 Faced with the prospect of losing the power to make immigration policy after the November 2020 presidential election, Trump administration officials are speeding up efforts to force foreign nationals to leave the United States, including a new policy that could push out many international students. The latest policy should be seen in the context of the June 22, 2020, presidential proclamation that blocked the entry of foreign-born professionals and encouraged them to depart the country by preventing the entry of many family members. The proclamation also included a plan, if implemented, that could drive many long-time H-1B visa holders out of America.
"The Trump administration seems to be doing everything it can to stop all immigration to the United States," said Stephen Yale-Loehr, a Cornell Law School professor and an advisor to the National Foundation for American Policy, in an interview. "Families are separated and employers can't bring in needed workers. These latest actions are hurting, not helping, our economy."
On July 6, 2020, the Trump administration announced that international students at U.S. universities "operating entirely online may not take a full online course load and remain in the United States," according to the Student and Exchange Visitor Program (SEVP). "The U.S. Department of State will not issue visas to students enrolled in schools and/or programs that are fully online for the fall semester nor will U.S. Customs and Border Protection permit these students to enter the United States. Active students currently in the United States enrolled in such programs must depart the country or take other measures, such as transferring to a school with in-person instruction to remain in lawful status. If not, they may face immigration consequences including, but not limited to, the initiation of removal proceedings." (Emphasis in original.)
The announcement sent shockwaves through U.S. universities, many of which decided for health and safety reasons to offer classes exclusively online in the fall. Public universities facing state budget crises already expected to be harmed financially by the near absence of new international students, who often pay full tuition. Administration policies that may drive out existing international students as well will be a further financial blow and are likely to crush the dreams of many students, note analysts.
"By not allowing continuing international students who are studying at institutions that make the decision to continue with online classes, rather than moving to in-person or hybrid models, SEVP has made it more difficult for both these students and institutions. This is very unfortunate," said Miriam Feldblum, executive director of the Presidents' Alliance on Higher Education and Immigration, in an interview. She recommends the administration, at minimum, to continue the current flexibility from the spring on allowing all online classes, which was extended into the summer. Feldblum would also like to see online fall semester enrollment count towards eligibility to participate in Curricular Practical Training (CPT).

The Department of Homeland Security plans to publish a new regulation on the policy as a temporary final rule, allowing it to take effect immediately, though it is expected to be challenged in court. "The policy forces schools to pick a model and stick to it, despite the fact that Covid-19 is a moving target," said Dan Berger, a partner at Curran, Berger & Kludt, in an interview. "Depending on how the virus progresses, schools with hybrid models [in-person and online classes] may go online this fall. The administration's message does not allow much-needed flexibility based on public health as the Covid-19 situation plays out."
"The policy also forces some students to leave who are here and safe, even if the country they are going to has a Covid-19 outbreak or closed borders," said Berger. "Schools offer more than just classes. There is support here for students who have nowhere to go, even if the students are taking classes online. And forcing schools that were online to add an in-person class to meet the 'hybrid' definition would mean bringing students into contact with each other just for immigration purposes."
The new Trump administration policy may force international students currently enrolled at Harvard University to leave the United States. Harvard recently announced that "all course instruction (undergraduate and graduate) for the 2020-21 academic year will be delivered online."
"We are deeply concerned that the guidance issued today by U.S. Immigration and Customs Enforcement imposes a blunt, one-size-fits-all approach to a complex problem, giving international students, particularly those in online programs, few options beyond leaving the country or transferring schools," said Harvard President Larry Bacow in a statement. "This guidance undermines the thoughtful approach taken on behalf of students by so many institutions, including Harvard, to plan for continuing academic programs while balancing the health and safety challenges of the global pandemic. We must do all that we can to ensure that our students can continue their studies without fear of being forced to leave the country mid-way through the year, disrupting their academic progress and undermining the commitments – and sacrifices – that many of them have made to advance their education." (Note: On July 8, 2020, Harvard and MIT filed a lawsuit seeking to block the upcoming rule on international students.)
In response to the question, "Does it look like Harvard will have international students on campus in the fall?" William Stock of Klasko Immigration Law Partners said, "Apparently not."
The new policy may upend hundreds of thousands of lives, but for Trump administration officials, who fear this is their final chance to institute lasting changes to U.S. immigration policy, it is just one of many measures designed to discourage international students and others to follow their dreams to America. Attorney Dan Berger said, "The chilling effect of this new policy on international students coming to the United States will be tremendous." That is the point.
[Forbes]