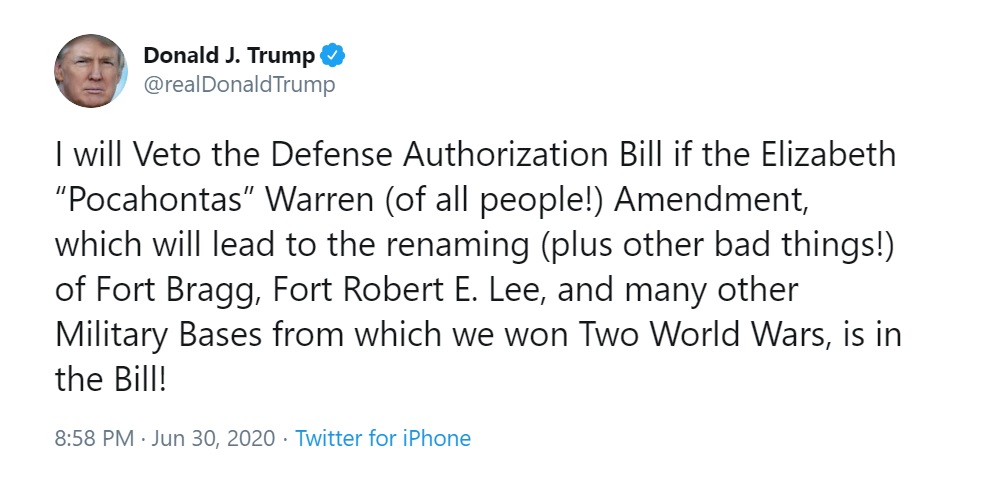 President Donald Trump vowed to veto a $740 billion defense spending bill unless Congress drops a proposed amendment to rename U.S. military bases named after Confederate leaders.
As the country faces ongoing social unrest over the death of George Floyd, the public debate continues on whether Confederate figures deserve to be publicly honored with statues or major instillations bearing their names. Amid these calls for racial justice, Senator Elizabeth Warren (D-MA) has proposed an amendment for the Defense Authorization Bill that would require the names of Confederate leaders to be completely scrubbed from several military bases over the next 3 years.
Trump has repeatedly defended monuments honoring Confederates in recent weeks, and on Tuesday night, he used his racially-charged insult for Warren again while promising to veto the bill if her amendment gets through.
[Mediaite]