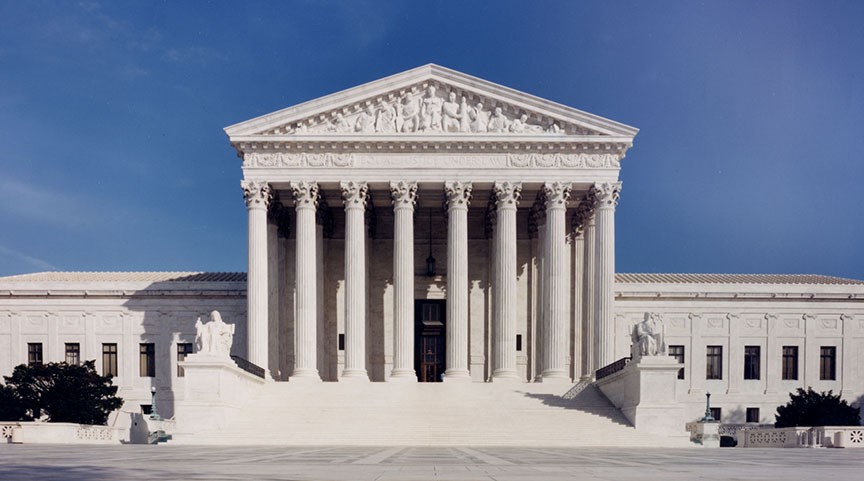 The Trump administration filed a "statement of interest" supporting an Indiana Catholic School being sued by a former teacher who was fired for being in a same-sex marriage.
Joshua Payne-Elliot filed a lawsuit against the Archdiocese of Indianapolis in July alleging that it "illegally interfered with his contractual and employment relationship" with Cathedral High School after the school fired him in June.
The Justice Department announced in a Friday news release that it filed the statement of interest in the case, alleging that "the First Amendment protects the right of the Roman Catholic Archdiocese of Indianapolis to interpret and apply Catholic doctrine."
"The First Amendment to the United States Constitution protects the right of religious institutions and people to decide what their beliefs are, to teach their faith, and to associate with others who share their faith," Assistant Attorney General for the Civil Rights Division Eric Dreiband said in the news release. "The First Amendment rightly protects the free exercise of religion."
Archbishop Charles Thompson said in a letter sent to parents and students after the firing that "continued employment of a teacher in a public, same-sex marriage would result in our forfeiting our Catholic identity."
It also called the choice to fire Payne-Elliot "agonizing" for school officials.
In the news release, the Justice Department said that "courts cannot second-guess how religious institutions interpret and apply their own religious laws."
"The former teacher's lawsuit attempts to penalize the Archdiocese for determining that schools within its diocese cannot employ teachers in public, same-sex marriages, and simultaneously identify as Catholic. Supreme Court precedent clearly holds that the First Amendment protects the Archdiocese's right to this form of expressive association, and courts cannot interfere with that right," the news release said.
The lawsuit filed by Payne-Elliot stated, "For thirteen years, Mr. Payne-Elliott was a cherished educator of countless students at Cathedral High School. Cathedral renewed his annual teaching contract on May 21, 2019."
"But on June 23, 2019, Cathedral's President told Mr. Payne-Elliott that the Archdiocese had 'directed' Cathedral to terminate him, and that Cathedral was following that directive," the court filing reportedly continued.
Last month, the Trump administration filed a brief with the Supreme Court arguing that the Civil Rights Act of 1964 does not apply to sexual orientation.
[The Hill]