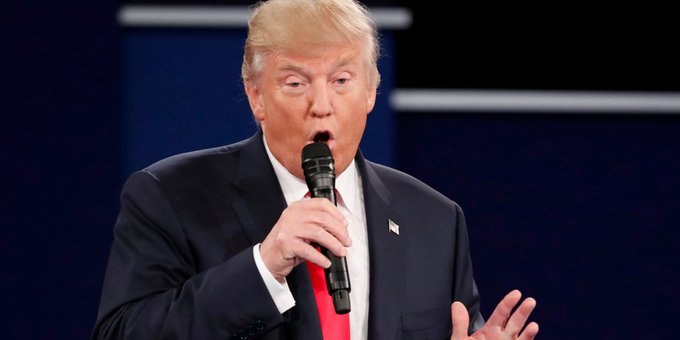 Republican presidential nominee Donald Trump said "of course" he used a $916 million loss in 1995 to avoid paying federal income taxes.
"Did you use that $916 million loss to avoid paying personal federal income taxes?" moderator Anderson Cooper asked during Sunday's presidential debate, referring to a New York Times report on Trump's tax returns.
"Of course I do, of course I do," Trump said.
The Republican nominee's 1995 tax return showed him declaring a loss of more than $900 million—which he could have used to avoid paying federal income taxes for almost two decades.
Trump has yet to release his tax returns, bucking a decades-old presidential tradition and prompting suggestions that he could be "hiding something." He has repeatedly said he will release them after the IRS completes a "routine audit," but the audit does not prevent him from releasing the returns. Clinton and her running mate, Tim Kaine, both released their tax returns in early August and have hit Trump over his failure to do the same. Trump's running mate, Mike Pence, released a decade of his tax filings in September.
"I understand the tax code better than anybody that's ever run for president," Trump said during Sunday's debate, criticizing Clinton for failing to reform tax code loopholes as a Senator. "It's extremely complex."
When asked, Trump declined to say for how many years he has avoided paying federal income taxes.
"I pay tax, and I pay federal tax too, but I have a write off. A lot of it's depreciation, which is a wonderful charge," Trump said. "I love depreciation."
(h/t Fortune)
Media