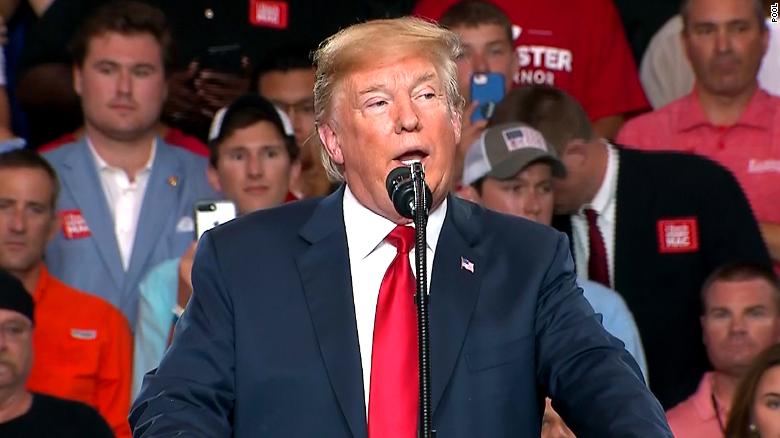 During his rally in South Carolina, Donald Trump went on a surreal tangent in which he hit the late night comedians from each of the big three networks.
For the last few days, Trump has been complaining about Fallon with regard to the infamous 2016 interview in which the NBC funnyman ruffled the then-candidate's hair. Fallon has expressed regret for how he humanized Trump amid his various political controversies, and Trump responded by complaining about his hair being messed up.
When Trump brought this up on Monday night, he sarcastically remarked that Fallon is "going to lose all of us" for being sorry about the interview. He went on to trash Stephen Colbert as a "lowlife," and said Jimmy Kimmel is "terrible" has "no talent."
"Honestly, are these people funny?" Trump asked. "I can laugh at myself. Frankly, if I couldn't, I'd be in big trouble. But they're no talent. They're not talented people."
After Trump told a really dismissive story about the time he went on Kimmel's show, he called Fallon a "lost soul" and bragged about how he gave him a ratings boost by appearing on his program. He continued to say that Fallon "really hurt himself" by apologizing, and then he eventually worked in a complaint about how Arnold Schwarzenegger ruined The Apprentice.
[Mediaite]