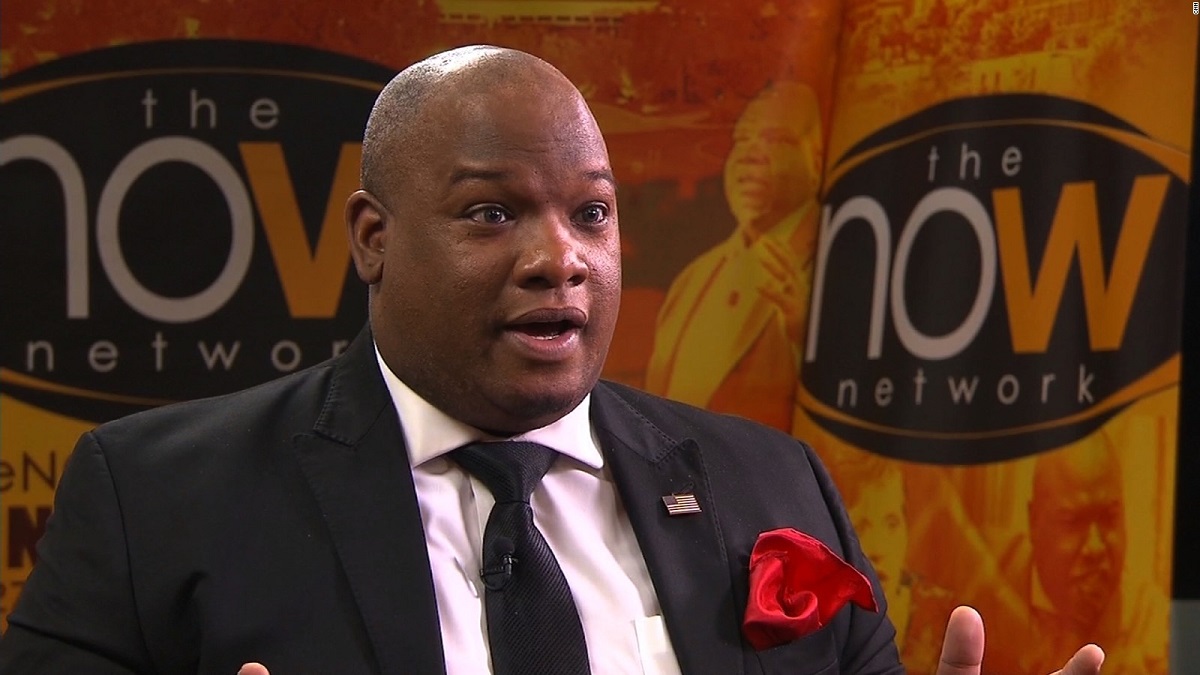 A top Donald Trump surrogate admitted to falsifying some of his professional accomplishments after a contentious confrontation with CNN anchor Victor Blackwell.
South Carolina preacher Mark Burns, who regularly introduces Trump at his campaign events, had listed on his church's website that he had a Bachelor of Science degree and served six years in the Army Reserve.
Burns, however, was never in the Army Reserve. He was in the South Carolina National Guard, from which he was discharged in 2008, CNN found.
As far as a Bachelor's degree, North Greenville University told CNN he only attended the school for one semester. Burns admitted that he did not finish his degree when CNN asked him about it.
When CNN confronted Burns about the various professional and social exaggerations he had featured on his biography, Burns first said the page had "obviously" been either "manipulated or either hacked or added."
But the site host, Wix, said there was no evidence of a hack.
"This is not fair at all," Burns told Blackwell during the interview. "I thought we were doing a profile and all of a sudden you're here to try to destroy my character."
"I'm not here to destroy your character," Blackwell replied.
At one point, Burns told Blackwell he believed the interview was off the record, to which Blackwell responded, "I didn't agree to that."
Burns abruptly ended the interview by walking away.
CNN followed up with the Trump campaign and was provided with a statement from Burns:
"As a young man starting my church in Greenville, South Carolina, I overstated several details of my biography because I was worried I wouldn't be taken seriously as a new pastor. This was wrong, I wasn't truthful then and I have to take full responsibility for my actions," Burns' statement reads.
Burns said he did not know if he had been vetted by the Trump campaign.
(h/t CNN)
Reality
Donald Trump wants to have "extreme vetting" for immigrants, but he can't even successfully vet his own team.
Media
https://www.youtube.com/watch?v=5GmDqeZr97w