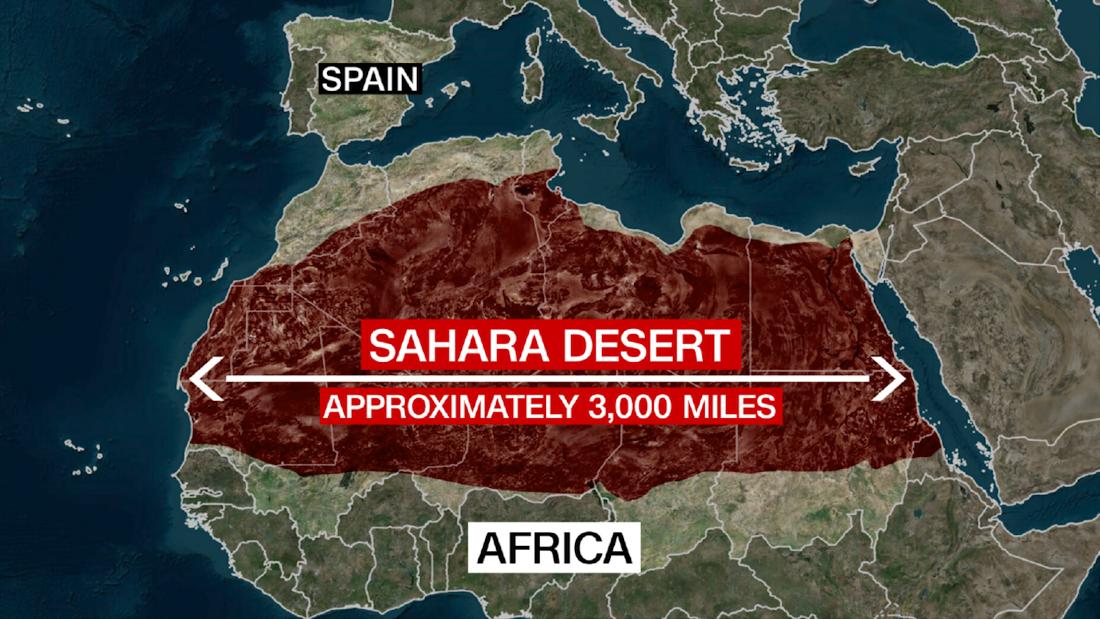 Donald Trump suggested the Spanish government tackled the Mediterranean migration crisis by emulating one of his most famous policies and building a wall across the Sahara desert, the country's foreign minister has revealed.
According to Josep Borrell, the US president brushed off the scepticism of Spanish diplomats – who pointed out that the Sahara stretched for 3,000 miles – saying: "The Sahara border can't be bigger than our border with Mexico."
Trump wooed voters in the 2016 election with his promise to build a "big, beautiful wall" across the US/Mexico border, which is roughly 2,000 miles long.
A similar plan in the Sahara, however, would be complicated by the fact that Spain holds only two small enclaves in north Africa – Ceuta and Melilla – and such a wall would have to be built on foreign territory.
Borrell's comments were made at a lunch event in Madrid this week and widely reported in the Spanish media. "We can confirm that's what the minister said, but we won't be making any further comment on the minister's remarks," said a spokesman for the foreign ministry.
Trump is thought to have made his frontier recommendation when Borrell accompanied King Felipe and Queen Letizia to the White House in June.
Spain has found itself on the frontlines of the migration crisis, with more than 33,600 migrants and refugees arriving by sea so far this year, and 1,723 dying in the attempt.
The increase in arrivals, amounting to three times the total for the same period last year, has meant Spain overtaking Italy and Greece as the main destination for migrants crossing the Mediterranean.
Spain's socialist prime minister, Pedro Sánchez, was widely praised for announcing that Madrid would take in the 630 refugees aboard the rescue ship Aquarius. The refugees had been turned away by Italy and by Malta.
But the high number of arrivals on Spain's southern coast has strained reception facilities and infrastructure. The issue has also been used as a political weapon by rightwing parties who accuse Sánchez's government of double standards and of being too soft on immigration.
Borrell, a former president of the European parliament, has previously accused Europe of "ostrich politics" over migration and called for perspective on the matter. "We're talking about 20,000 migrants so far this year for a country of more than 40 million inhabitants," he said in July. "That's not mass migration."
He also said Spain's problems were dwarfed by those of some Middle Eastern countries hosting refugees from the war in Syria, adding: "We're trivialising the word 'mass'."
Speaking at the event in Madrid this week, Borrell said the 1990s political maxim "it's the economy, stupid", had given way to "it's about identity, stupid".
"We've sorted the economic problem, but not the migration problem because it's an emotional problem and not one you fix with money," he said, according to reports by El País and Europa Press. "European societies aren't structured to absorb more than a certain percentage of migrants, especially if they are Muslims."