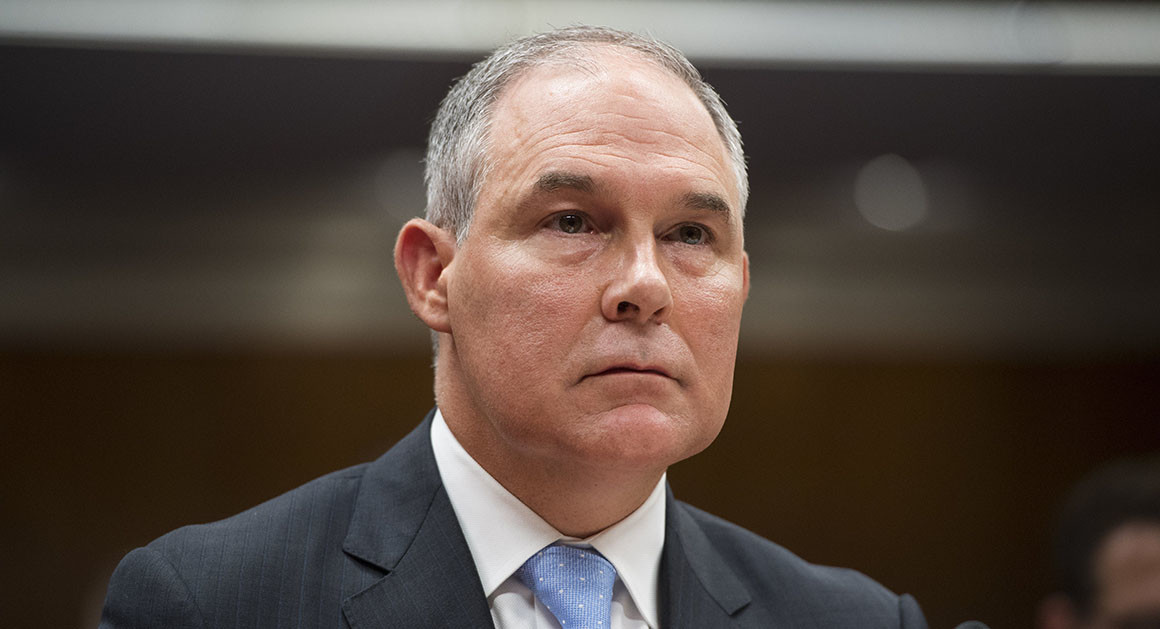 Environmental Protection Agency (EPA) Administrator Scott Pruitt met with the lobbyist whose wife rented him a $50-a-night condo in Washington, D.C.
J. Steven Hart, a lobbyist for Williams & Jensen, set up the meeting with Pruitt on behalf of executive associated with Smithfield Foods, a large pork producer.
On Friday, The Hill reported that Hart had reached out to the EPA on behalf of a client, Smithfield Foods, contradicting Hart's previous claims that he had not lobbied Pruitt's agency last year or in 2018. Hart announced Saturday that he is also stepping down from the firm.
On Saturday, Ryan Williams, a spokesman for Hart, confirmed to The Hill that Hart in fact met personally with Pruitt in 2017 alongside Smithfield Foods's former vice president Dennis Treacy.
The personal meeting was first reported by The New York Times.
Both Hart and Smithfield Food, however, deny that the meeting was to lobby on behalf of the company. A spokesperson for Smithfield Foods said that Hart's work was instead a personal action on behalf of Treacy, the Times reported.
Both men claim the meeting was about the Chesapeake Bay Commission, which they are members of. The group works to improve water quality in the bay.
Hart says his work was not on behalf of Smithfield Foods and that he was not compensated for his work.
Pruitt has faced scrutiny in recent days for a number of controversies raising ethics questions, including his rental of a condo from Hart's wife. He paid $50 a night and only paid for nights he stayed in the unit.
[The Hill]