Trump Claiming the Support of a Group of New Hampshire Veterans But Didn't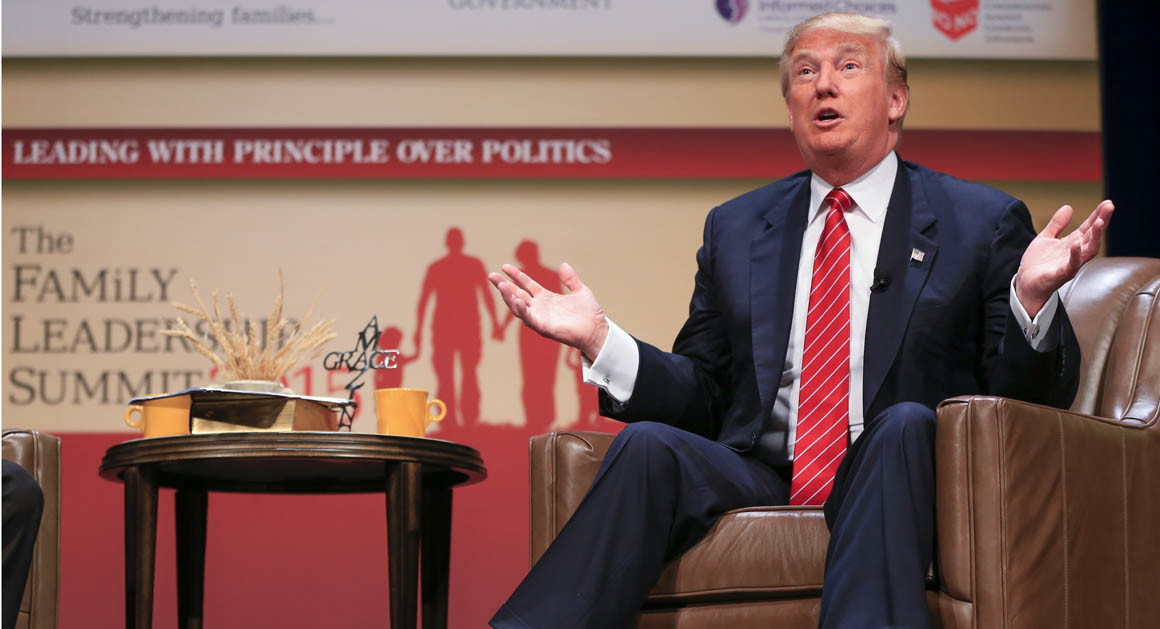 Trump in July formed the "Veterans for Trump" group following inflammatory remarks suggesting that Arizona Sen. McCain was not a war hero because he was taken prisoner in Vietnam. "I like people who weren't captured," Trump said at a July 18 event in Ames, Iowa.
"These veterans have pledged their support to Mr Trump in the primary, and they will be advocating for him," a press release on Trump's website stated a few days later.
But according to a report from the Guardian later that month, several veterans listed as members said they had no idea they were on it.
"I haven't told anyone I want to get in on that," Ernie Fusi, one of the World War II veterans listed, told the paper. "I'm not going to do any campaigning."
Trump's operation pushed back against those assertions, writing that the campaign "has written confirmation of support from each of the individuals listed as part of the New Hampshire Veterans Coalition, including those quoted in this story. We are extremely proud to have their support."
Links
http://www.politico.com/story/2015/07/trump-attacks-mccain-i-like-people-who-werent-captured-120317
http://www.theguardian.com/us-news/2015/jul/25/donald-trump-veterans-john-mccain