Trump Slams McCain As a War Hero Because He Was Captured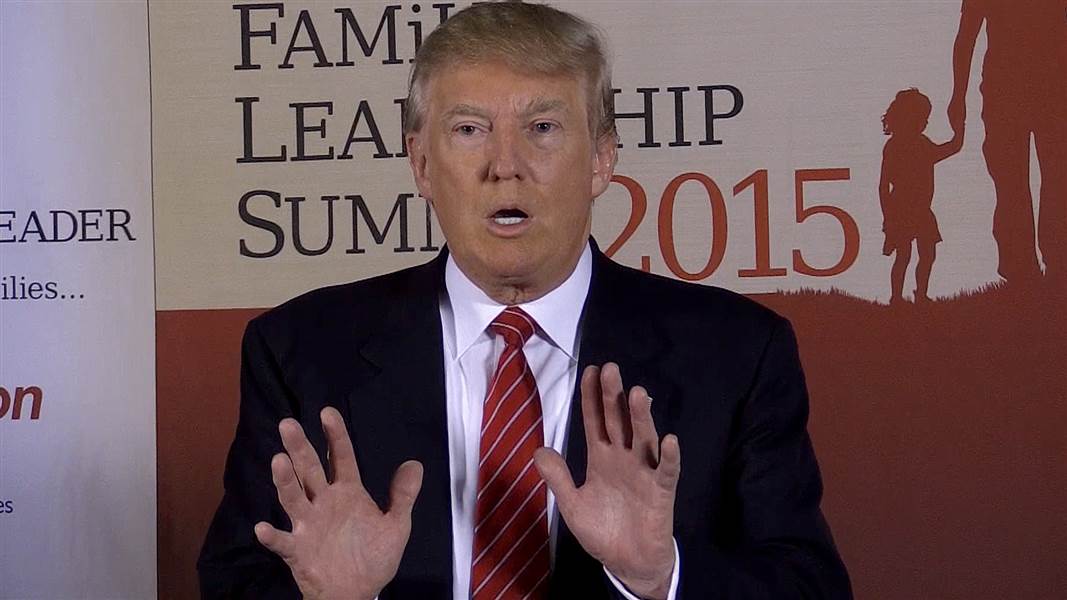 Presidential candidate Donald Trump sparked yet another backlash among his fellow Republican candidates Saturday when he said that Sen. John McCain was only considered a war hero because he was captured – and seemed to mock him for that fact.
At the Iowa Family Leadership Summit when moderator Frank Luntz brought up McCain, who spent more than five years as a prisoner of war in Vietnam, Donald Trump said:
He's not a war hero.
After an audience response that was less than impressed at his comment, Trump tried to walk back his comment.
He's a war hero 'cause he was captured. I like people that weren't captured, OK? Perhaps he's a war hero, but right now he's said some very bad things about a lot of people.
Trump caught flack from every direction but refused to change his stance on McCain. When asked by ABC News whether he owes McCain an apology, Trump said:
No, not at all.
Then continued:
People that were not captured that went in and fought, nobody talks about them. Those are heroes also.
Later when confronted with his comments about McCain by a veteran and supporter at a rally, Trump flatly lied that he never made those comments.
VETERAN: I come here because you made a comment to John McCain that you don't think that captured soldiers are heroes

TRUMP: (interjecting) Oh no no no I was, I never did that.

VETERAN: What I want you to do, is just clarify that for me because I think it's important for all these people here, and for a lot of veterans in Ohio—especially Ohio—and I know what you were doing.

TRUMP: (again interjecting) You know exactly when I was doing. But they are heroes, just so you understand, they are real heroes. Thank you.
Media
Links
http://www.cbsnews.com/news/donald-trump-john-mccain-war-hero-captured/
http://www.cnn.com/2015/07/18/politics/donald-trump-john-mccain-war-hero/
http://www.weeklystandard.com/trump-falsely-claims-he-never-said-mccain-wasnt-a-hero/article/2001538