Trump Cherishes Women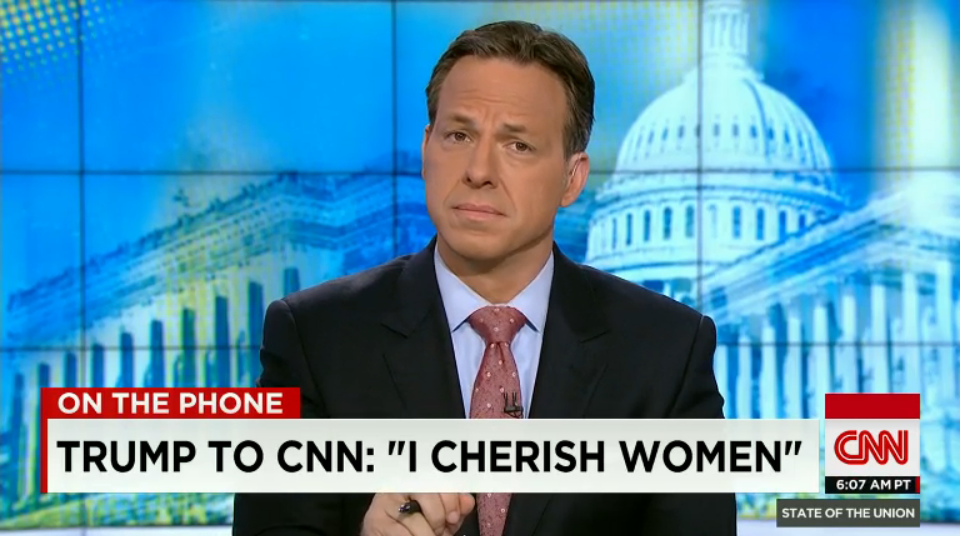 Presidential candidate Donald Trump defended himself from the fierce backlash he's received for criticizing Fox News debate moderator Megyn Kelly, insisting he said nothing wrong and that he values women.
"I cherish women. I want to help women. I'm going to be able to do things for women that no other candidate would be able to do" the real estate mogul told CNN's Jake Tapper on "State of the Union," adding that he did not mean to imply that Kelly asked him sharp questions during the debate because she was menstruating.
"Who would say that?" Trump said Sunday. "Do you think I'd make a statement like that? Who would make a statement like that? Only a sick person would even think about that."
He blamed his Republican presidential opponents for fanning the flames of controversy, and claimed he meant to refer to her "nose and/or ears" — not a woman's period.
Reality
In the context of the conversation one can extrapolate that Donald Trump was implying Megyn Kelly was angry at him, coincidentally inventing a new idiom about blood and eyes. Regarding the "wherever", men in the U.S. joke say that women who are menstruating are angrier or more aggressive than they usually are. It doesn't take a genius to accept that Trump was speaking about Kelly's lady bits.
Media
Links
http://www.cnn.com/2015/08/09/politics/donald-trump-blood-comment-response-2016-sotu/