Trump Promises To Be A Little More Violent After Repeated Protests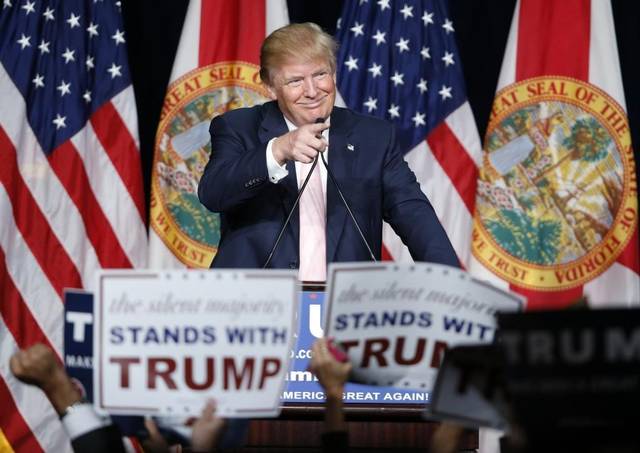 A series of protests interrupted Republican presidential front-runner Donald Trump's Miami campaign speech.
The pro-immigration demonstrators stopped Trump three times, before being shouted down by Trump supporters and removed from the facility.
"You can get them out, just don't hurt them," Trump advised to building security at Trump National Doral Miami, a resort the candidate owns.
He insisted the interruptions didn't bother him, saying that "that's what freedom of speech is about."
"Isn't this more fun than having like a normal deal?" the billionaire told his supporters. "This is more fun, right?"
But after several interruptions, he became peeved, noting that he had been polite to the first two disruptors.
See the first group, I was nice. Oh, take your time. The second group, I was pretty nice. The third group, I'll be a little more violent, and the fourth group, I'll say, 'Get the hell out of here!'
Reality
Threats are not protected free speech by the First Amendment to the Constitution of the United States of America.
Comments like these add to the growing evidence that Donald Trump supports and condones violence against people with different ideas.
Media
Links
http://www.dailykos.com/story/2015/10/25/1439036/-Trump-on-rising-barbarity-at-his-rallies-I-ll-be-a-little-more-violent