Trump Wants to Bring Back Controversial 'Operation Wetback'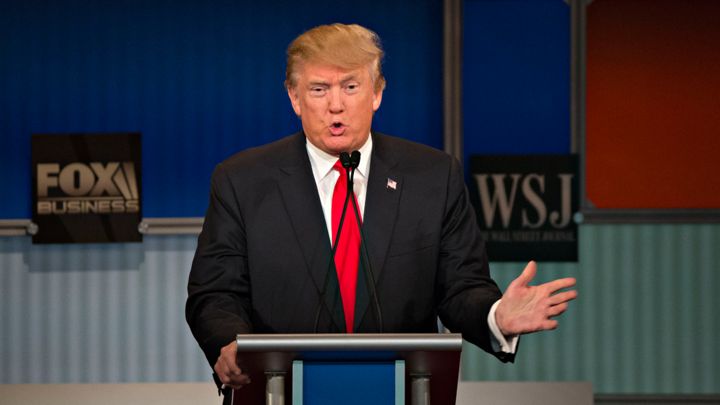 Donald Trump defended his vision for immigration policy at the November 10th GOP debate in Milwaukee, Wisconsin by alluding to a plan implemented by President Dwight Eisenhower's that supposedly deported more than a million illegal immigrants during the 1950s.
Let me just tell you that Dwight Eisenhower, good president, great president, people liked him. Moved a 1.5 million illegal immigrants out of this country, moved them just beyond the border. They came back. Moved them again beyond the border, they came back. Didn't like it. Moved them way south. They never came back.
(h/t CBS News)
Reality
Trump did not mention the disparaging name of the program, which was called "Operation Wetback." Under the program, the U.S. Immigration and Naturalization Service removed undocumented Mexican immigrants from the Southwest and sent them back to Mexico.
The operation began in Texas in 1954 and was a "quasi-military operation of search and seizure of all unauthorized immigrants," according to the Texas State Historical Association. The association, however, says it's difficult to estimate how many people were actually forced to leave the country under the operation.
At the time, the government said it had deported as many as 1.3 million illegal immigrants, but analysts have said this number is exaggerated and some have said the total number of people deported was a gradual result of other programs.
It is believed, however, that Eisenhower's operation was the opposite of humane. A story in the Washington Post says that Mexicans were dumped in hot, obscure destinations in Mexico "with few possessions and no way of getting home," in order to discourage them from returning to the U.S.
As we pointed out in our policy review of Trump's Immigration Reform, mass deportations would involve rounding up every undocumented person and forcibly removing them from the country. What Trump is advocating here, the forced removal of a portion of a population with the same national heritage from an area, already has a name, it's called "ethnic cleansing" and it is not seen as a positive and moral thing. On top of the horrific crimes against humanity being proposed, what Trump also fails to mention here is the cost. Immigration and Customs Enforcement told lawmakers that it costs about $12,500 to deport one immigrant from the United States. Multiply that by 11.3 million, and you get $141.3 billion. Not great for the deficit, smaller government, or freedoms.
Media
Footage of Operation Wetback
https://www.youtube.com/watch?v=jOhlDjU15hA&feature=youtu.be