Trump Gets Heckled Ten Separate Times During North Carolina Rally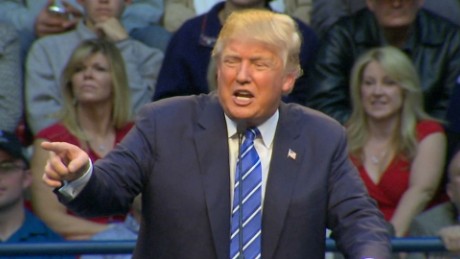 Donald Trump has been heckled at rallies before, but this time, in less than an hour, Trump was heckled at least five separate times. A few of those protesters could be heard chanting "Black Lives Matter!" In every instance, the crowd booed and/or drowned them out with chants of "USA! USA!" After one of the hecklers was escorted out, Trump railed against what he expected the media coverage would be, saying the press always exaggerates people disrupting his rallies But as CNN's Noah Gray reported tonight, there were potentially up to 10 separate incidents.
Reality
Violence at Trump rallies by supporters is the norm.
Forcibly removed from #trump rally. Trump supporters kicked me, grabbed my neck, pushed me, and more all while security jacks me up. Awful

— Romain Stanley (@RomainsPoint) December 5, 2015
Media
Links
http://www.cnn.com/2015/12/04/politics/donald-trump-raleigh-protesters-black-lives-matter/