Trump on Waterboarding: 'Torture Works'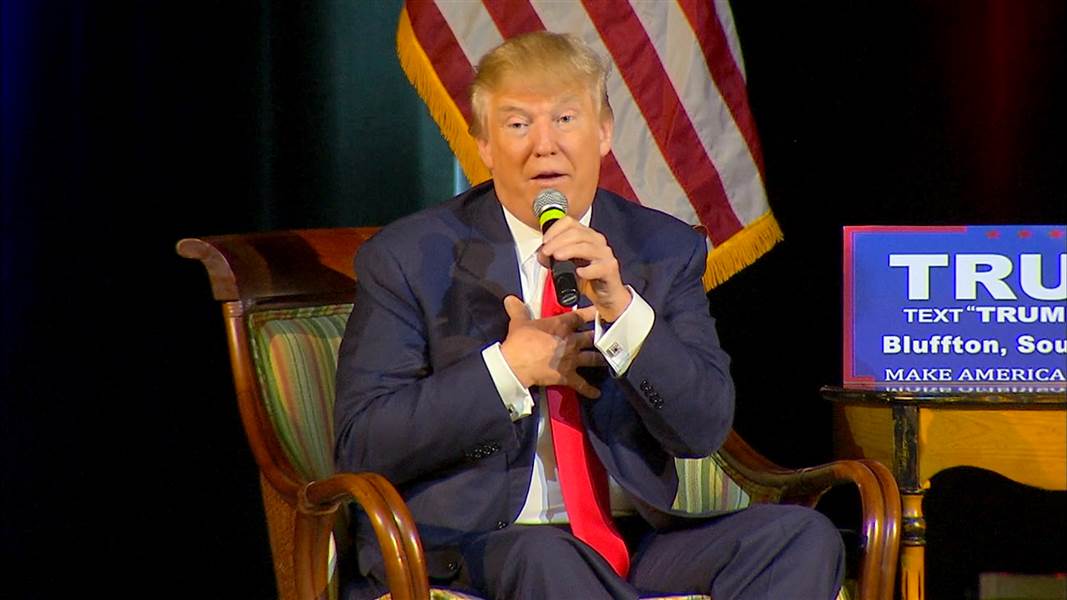 During a campaign event at the Sun City retirement community, Donald Trump said that he supports waterboarding and similar interrogation techniques because "torture works" in the questioning of terrorists.
Trump was responding to a question from South Carolina state Rep. Bill Herbkersman (R), who asked the candidate a series of questions in a fireside-chat-style event that lasted 33 minutes.
"On that whole thing of politically correct, would you allow U.S. interrogators to waterboard terrorist prisoners in order to extract information?" Herbkersman asked Trump.
"Absolutely," Trump said to strong applause from the audience of about 500 retirees, who often laughed as Trump discussed enhanced interrogation techniques.  Trump emphasized his intention to reinstate waterboarding and techniques that are "so much worse" and "much stronger."
"Don't tell me it doesn't work — torture works," Trump said. "Okay, folks? Torture — you know, half these guys [say]: 'Torture doesn't work.' Believe me, it works. Okay?"
(h/t Washington Post)
Reality
Torture is illegal, unethical, and simply does not work. When a subject is in pain, people will say anything to get the pain to stop. Most of the time, they will lie, make up anything to make you stop hurting them. That means the information provided during the time of torture is useless. It is irresponsible to forget the lessons we learned during the war against terror for Donald Trump to suggest a war crime.
Media