Trump Won't Release Tax Returns, Citing IRS Audit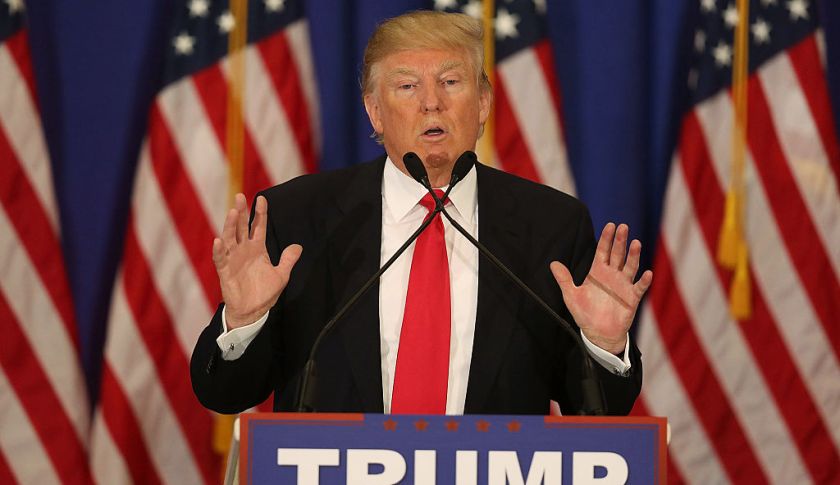 After weeks of GOP presidential debates without any real tax talk (you can read about the last one here), the candidates finally got around to talking about tax. Only this time, instead of focusing on tax proposals, the candidates focused on tax returns. Specifically, tax returns belonging to Donald Trump: Trump has resisted calls to release his returns.
Prior to the debate, previous GOP presidential nominee Mitt Romney called for Trump to release his returns, hinting there might be a "bombshell" in those returns, telling Fox News:
I think there's something there. Either he's not anywhere near as wealthy as he says he is or he hasn't been paying the kind of taxes we would expect him to pay, or perhaps he hasn't been giving money to the vets or to the disabled like he's been telling us he's doing.
In the hours before the debate, Romney renewed his call for Trump to release his returns , tweeting:
Methinks the Donald doth protest too much. Show voters your back taxes, @realDonaldTrump. #WhatIsHeHiding

— Mitt Romney (@MittRomney) February 25, 2016
You might think that Trump – who will clearly have a tax return at least as complicated as Mitt Romney's 203 page return – has a similar excuse.
He does not.
Trump claims that he wants to release his tax returns but he cannot – because he is being audited. Trump said, about the return, "As far as my return, I want to file it. I will absolutely give my return but I'm being audited now." He went on to add that "everybody" would agree that the Internal Revenue Service (IRS) should complete its audit of the returns before Trump releases the returns.
Trump also suggested that the agency has audited him repeatedly because of his faith.
"Well, maybe [it's] because of the fact that I'm a strong Christian, and I feel strongly about it and maybe there's a bias," Trump said in an interview with CNN's Chris Cuomo after the debate.
The IRS denied that taxpayers are audited because of their religion.
"The IRS stresses that audits of tax returns are based on the information contained on the taxpayer's return and the underlying tax law — nothing else. Politics and religion do not factor into this," its statement said. "The audit process is handled by career, non-partisan civil servants, and we have processes in place to safeguard the exam process."
In May 2016, Donald Trump met with the Associated Press where he explained despite pressure, the billionaire said he doesn't believe he has an obligation to release his tax returns and won't release them before November unless an ongoing audit of his finances is completed before Election Day. He said he wouldn't overrule his lawyers and instruct them to release his returns if the audit hasn't concluded by then.
"Now, I hope it gets finished soon. And if it gets finished soon, I put it out immediately because there's nothing there. But until you get finished, you won't," he said.
(h/t Forbes, Associated Press)
Reality
While there is no legal requirement for a presidential candidate to release their tax returns, there is 40 years of unbroken precedent.
Despite telling conservative radio host Hugh Hewitt in February 2015, Trump could absolutely release those returns now – even in the middle of an audit.
The IRS has corrected this false claim: "Federal privacy rules prohibit the IRS from discussing individual tax matters. Nothing prevents individuals from sharing their own tax information."
While an audit could result in a change (or two) to his returns, it does not change what Trump filed, signing "Under penalties of perjury, I declare that I have examined this return and accompanying schedules and statements, and to the best of my knowledge and belief, they are true, correct, and complete." In other words, no matter how what happens as a result of the audit, what Trump submitted, he did so claiming that it was true at the time. If the IRS makes an adjustment (which happens, even with the best prepared returns), it shouldn't substantially change the nature of the returns. And if the IRS makes no adjustment, then there was no harm, no foul, in releasing those returns. Trump could release those returns at any time.