Trump Incited Crowd Violence in Kentucky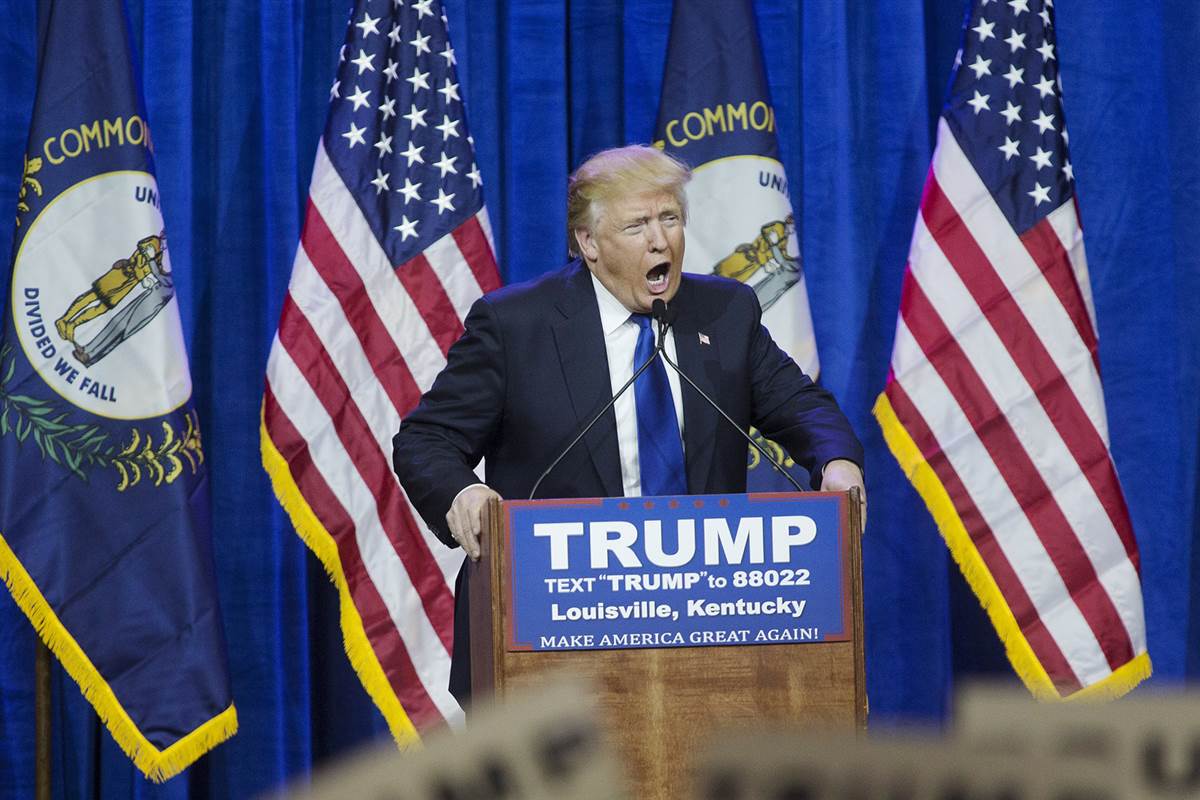 Three people were assaulted at a Donald Trump rally in Louisville, Kentucky, and have since filed a lawsuit against the Republican presidential candidate, saying he "incited a riot."
Molly Shah, Kashiya Nwanguma and Henry Brousseau filed the lawsuit on Thursday in Jefferson Circuit Court in Louisville, claiming that Trump's repeated calls of "get them out" at a rally at the Kentucky International Convention Center on March 1 was intended to direct his supporters to "use unwanted, harmful physical force to remove protesters, including the plaintiffs."
The lawsuit also names as defendants the Trump campaign and three individuals who the plaintiffs claim assaulted them at the rally.
Reality
This was not the only incident at the event.
Protests at Trump rallies do not occur in a vacuum. Since he first announced his candidacy, Trump continues to make racist, sexist, and authoritarian remarks that marginalizes anyone who do not meet his view of white and conservative enough. A full list of protests can be found here.
Media
Full speech
https://www.youtube.com/watch?v=0Hzc9yL3_n8