Trump Campaign Manager Manhandles Breibart Reporter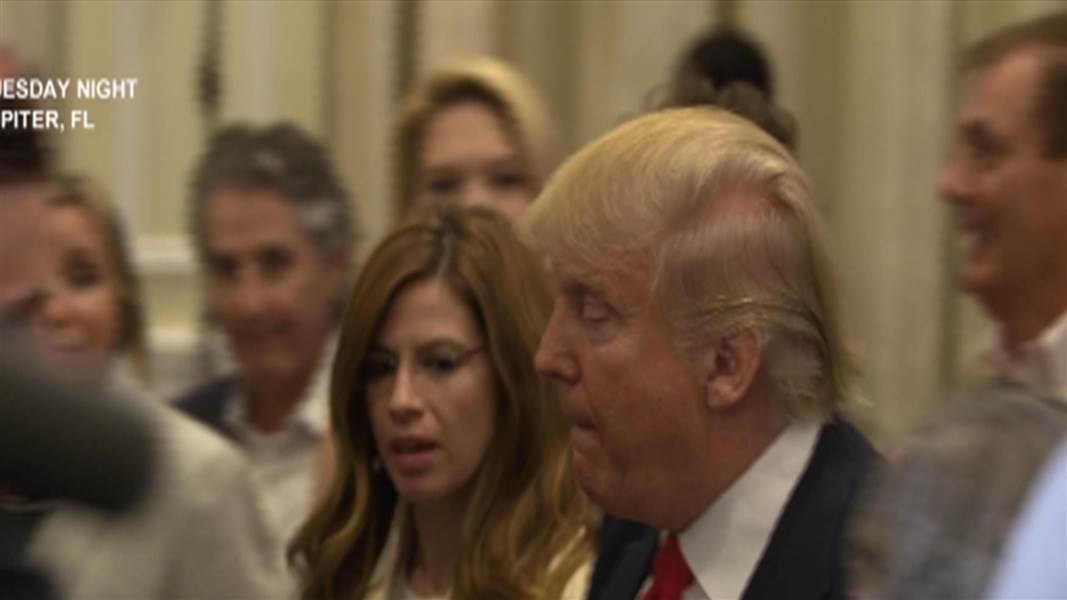 In an article in Breibart, reporter Michelle Fields explains how Trump campaign manager Corey Lewandowski grabbed her by the arm and threw her towards the ground.
When [Trump] approached me, I asked him about his view on an aspect of affirmative action. 

Trump acknowledged the question, but before he could answer I was jolted backwards. Someone had grabbed me tightly by the arm and yanked me down. I almost fell to the ground, but was able to maintain my balance. Nonetheless, I was shaken. 
The event was corroborated by eye-witness and fellow journalist Ben Terris in his Washington Post article. Not surprising, Trump's campaign spokeswoman Hope Hicks claimed the accusation is "entirely false" and said:
As one of dozens of individuals present as Mr. Trump exited the press conference, I did not witness any encounter. In addition to our staff, which had no knowledge of said situation, not a single camera or reporter of more than 100 in attendance capture the alleged incident.
When asked about the incident directly, Donald Trump claimed Fields "
made it up
." Then, in a strange twist, the right-wing rage-factory breitbart.com, publicly threw their own reporter under the bus and published an
article
"debunking" Fields' claims, going so far to show video just before the incident occurring as evidence that nothing happened. What was most interesting was in the same day Politico published the
audio recording of the event
.
Fields: "Mr. Trump, you went after the late Scalia for affirmative action, do you — are you still against affirmative action?"

Voice (allegedly Corey Lewandowski): "Excuse me, thank you."

A few moments later (noise of the room can be heard)…

Terris: "You OK?"

Fields: "Holy sh*t."

Terris: "Yea he just threw you."

Fields: "I can't believe he just did that that was so hard. Was that Corey?"

Terris: "Yeah, like, what threat were you?"

Fields: "That was insane. You should have felt how hard he grabbed me. That's insane. I've never had anyone do that to me from a campaign."
Reality
I guess these just magically appeared on me @CLewandowski_ @realDonaldTrump. So weird. pic.twitter.com/oD8c4D7tw3

— Michelle Fields (@MichelleFields) March 10, 2016
Also this video showing Trump campaign manager Corey Lewandowski grabbing reporter Michelle Fields by the arm.
Links
http://www.cnn.com/2016/03/14/opinions/breitbart-trump-coverage-bardella/index.html
http://www.breitbart.com/big-government/2016/03/10/breitbart-news-ceo-president-responds-to-donald-trump-campaigns-attack-on-breitbart-news-reporter-michelle-fields/
http://www.politico.com/blogs/on-media/2016/03/transcript-corey-lewandowski-breitbart-reporter-attack-220589
www.politico.com/blogs/on-media/2016/03/breitbart-michelle-fields-trump-220579
https://twitter.com/MichelleFields/status/708005032839548929