Trump on Warren: 'You Mean Pocahontas?'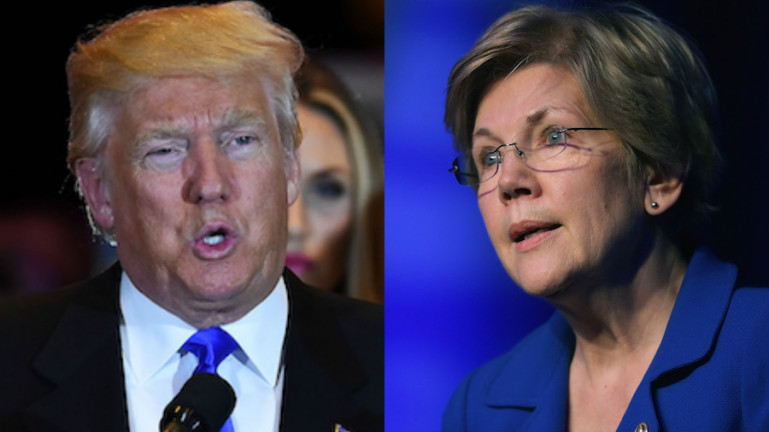 Presumptive Republican presidential nominee Donald Trump is not reining in his attacks against Sen. Elizabeth Warren (D-Mass.).
When New York Times columnist Maureen Dowd asked Trump if "he had been chided by any Republicans" for his Twitter war with the Democratic senator, the presumptive nominee said, "You mean Pocahontas?"
(h/t The Hill)
Reality
Senator Warren's had accused Donald Trump that he is running a racist, sexist, and xenophobic campaign, Trump continues to respond with misogynist bullying. This is a logical fallacy known as ad hominem, or attack the attacker, and is about the lowest type of argument in a disagreement. It is used when a person has no real defense so instead they resort to name calling.
Trump earlier this week fired off insults on Twitter, calling the senator "Goofy Elizabeth Warren."
In March, Trump attacked Warren for saying she was part Native American while a professor at Harvard.
"You mean the Indian?" Trump said then when asked about Warren.