Donald Trump Questions Hillary Clinton's Religion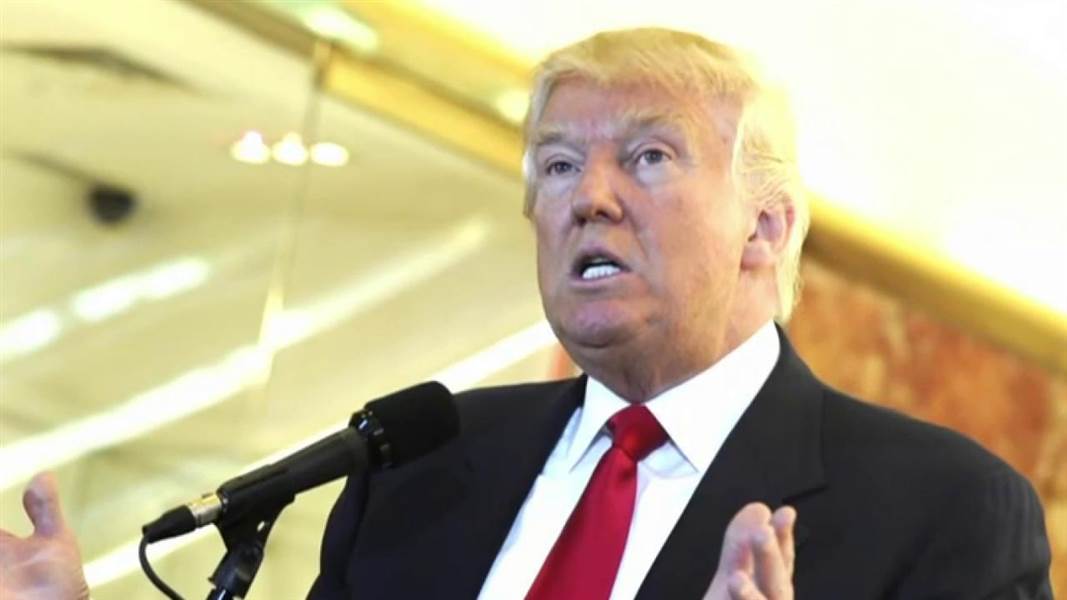 Presumptive GOP nominee Donald Trump on Tuesday hit Democratic rival Hillary Clinton on the topic of faith, telling a group of evangelical leaders who represent a crucial Republican constituency that "there's nothing out there" regarding the former secretary of state's religion.
Clinton is, in fact, a practicing Methodist who knows her Bible well and speaks often about the important role faith plays in her life. In her books, and occasionally on the campaign trail, Clinton has talked openly of how she turned to faith in times of hardship, including during the Monica Lewinsky scandal and the death of her best friend, Diane Blair, in 2000.
Trump, on the other hand, identifies as a Presbyterian but has struggled to demonstrate basic Biblical literacy this election cycle. Last year, Trump's Manhattan church, Marble Collegiate, released a statement saying the twice-divorced real estate developer was not an "active member." Earlier this year Trump mispronounced a book of the Bible and cursed — twice — during an address at Liberty University, the world's largest Christian college.
Still, attacking other people's faith appears to be a favorite move in Trump's playbook.
The pattern looks to have begun with President Obama. In questioning Clinton's religious convictions Tuesday, Trump added an attack of the president, saying "it's going to be an extension of Obama, but it's going to be worse." But even before Trump launched his White House bid a year ago, he was known to regularly cast doubt on Obama's Christianity.
"He doesn't have a birth certificate. He may have one, but there's something on that, maybe religion, maybe it says he is a Muslim," Trump told Fox News in 2011. "I don't know. Maybe he doesn't want that."
Five years later, the questions haven't stopped. As recently as February, Trump tweeted that Obama might have attended Justice Antonin Scalia's funeral "if it were held in a Mosque." When pressed for clarification, however, Trump insisted he wasn't implying anything.
I wonder if President Obama would have attended the funeral of Justice Scalia if it were held in a Mosque? Very sad that he did not go!

— Donald J. Trump (@realDonaldTrump) February 20, 2016
Since running for president, Trump has also raised similar faith-based concerns about his fellow Republicans.
In October, retired neurosurgeon and devout Seventh-day Adventist Ben Carson was the target: "I'm Presbyterian. Boy, that's down the middle of the road, folks, in all fairness," Trump told voters in Florida. "I mean, Seventh-day Adventist, I don't know about. I just don't know about."
In January, lifelong Southern Baptist and son of a pastor Ted Cruz was in the crosshairs: "Just remember this," Trump said, "in all fairness, to the best of my knowledge, not too many evangelicals come out of Cuba, okay?"
Even people who aren't running for president appear to be fair game for Trump's tests of piety. Speaking at a rally in March, Trump delivered a signature takedown of one of his most vocal critics, former Republican presidential candidate Mitt Romney, calling him a "choke artist" for failing to defeat Obama in 2012. Trump then turned to Romney's faith.
"Are you sure he's a Mormon?" Trump asked the crowd in Salt Lake City, home to both Romney and the Church of Jesus Christ of Latter-day Saints' headquarters. "Are we sure?"
(h/t NBC News)
Reality
Donald Trump says there is nothing out there about Hillary Clinton's religion. Except if you Google "hillary clinton religion" you will indeed get things out there about Hillary Clinton's religion.
Media
https://www.youtube.com/watch?v=nSetT1AdNs0