Trump Ejects Mother and Child From Rally, 'You Can Get the Baby Out of Here'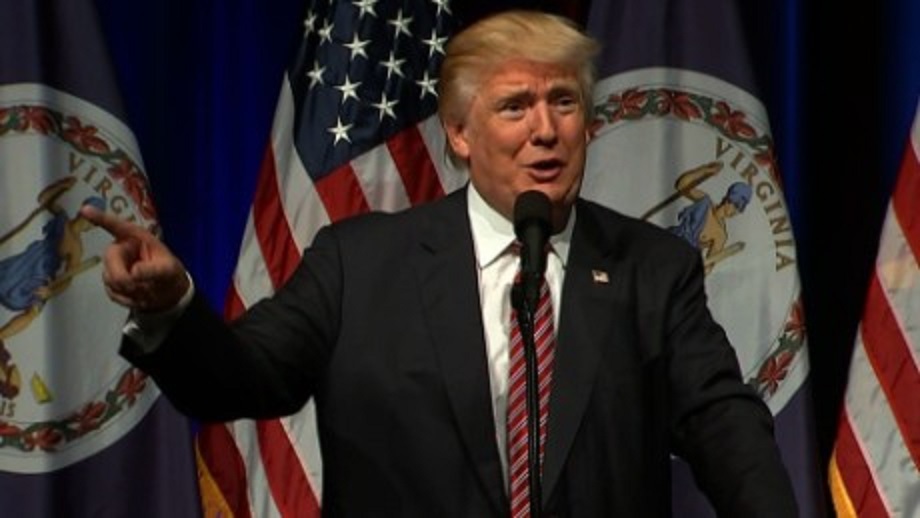 Most politicians kiss babies, Donald Trump ejects them about as fast as he would a protester
During a rally in Ashburn, Virginia, Trump tried to reassure a distressed mother with a crying baby that he loves hearing babies cry at his rallies and told her not to worry — only to change his mind just a moment later and had them removed.
"I love babies. I hear that baby cry, I like it," Trump said at a campaign event as a baby could be heard crying in the audience. "What a baby. What a beautiful baby. Don't worry, don't worry. The mom's running around, like, don't worry about it, you know. It's young and beautiful and healthy and that's what we want."
But less than two minutes later, as the baby continued to wail, Trump took back his words.
"Actually I was only kidding, you can get the baby out of here," he said to laughs. "I think she really believed me that I love having a baby crying while I'm speaking. That's OK. People don't understand. That's OK."
(h/t CNN)
Reality
CNN's Jason Carroll described Trump supporters at the event loving Trump ejecting the mother and her baby.
"At one point there was a baby that was crying here in the audience, and he said, 'Oh, we love babies, they're beautiful, let him keep crying.'"
"He kept talking and then at another point, he said, 'Okay, enough with the baby. I'm done with the baby.'"
"I'm paraphrasing but the crowd laughed," Carroll continued. "They enjoyed it. Was it a bit off color? Yes. But this is what people like about this man."
Update
Daniel Dale, a reporter from the Toronto Star, was sitting right behind her and wrote that the entire incident was mischaracterized.
The mother also corroberated Dale's account, telling Fox News that after her baby started crying and Trump noticed it, she already had started making her way out the door.
So either this is a case of bad optics or poor humor. It is safe to give Donald Trump the benefit of the doubt here, but we will still file it under "bad humor" category.
Media
Full event, Trump's comments are at the 1:08:30 mark.
https://www.youtube.com/watch?v=Zt-PsacsckQ