Trump Changed Immigration Policy After Mexican Leader's Wall Tweet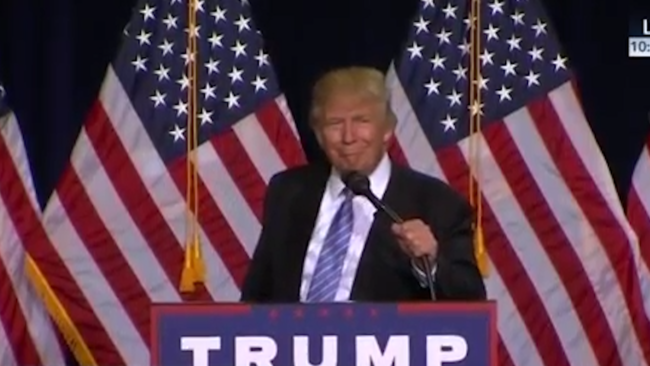 Democratic presidential nominee Hillary Clinton once said, "A man you can bait with a tweet is not a man we can trust with nuclear weapons." Today she was proven correct.
As Donald Trump arrived in Phoenix late Wednesday, fresh from a visit to Mexico City's presidential palace, he had in his hands a big immigration speech that omitted the usual line that Mexico would have to pay for his proposed wall along the U.S. southern border.
Just after landing, though, Mr. Trump discovered that Mexican President Enrique Peña Nieto had tweeted that he had told the Republican presidential nominee during their private meeting earlier that day that his country would refuse to pay for the wall.
Mr. Trump was peeved that Mr. Peña Nieto had gone public with the fact that the Mexican president had broken what Mr. Trump considered a deal to keep the question of paying for the wall off the table at their initial meeting.
So Mr. Trump hurriedly inserted a new sentence in his immigration speech, and he soon boomed out from the podium his traditional declaration that the wall would be paid for by Mexico—adding, "They don't know it yet but they're going to pay for the wall."
"I had no choice," Mr. Trump said in an interview on Thursday. But he also said of the Mexican president, "I liked him very much."
(h/t Fox News)
Reality
But yes he did, Trump could have kept the speech as it was written. The apparent lack of choice by the Republican candidate is further proof that he does not have a temperament fit for the office of the President of the United States of America.