Trump Policy Staffers Quit After Not Being Paid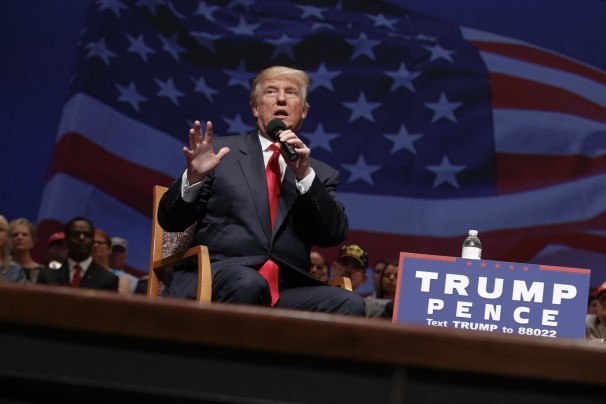 Many of Donald Trump's Washington, D.C., policy staffers quit working for the campaign after not being paid or publicly recognized, according to a new report in The Washington Post.
According to former employees, they were told they would be paid when Corey Lewandowski was campaign manager. But Paul Manafort, who replaced Lewandowski in July, said the staffers would remain unpaid.
"It's a complete disaster," a campaign adviser told the Post. "They use and abuse people. The policy office fell apart in August when the promised checks weren't delivered."
Jason Miller, a campaign spokesman, said that the D.C. policy shop has been "very successful" but added that "no such oral agreements were made" in respect to paying the staffers.
The two leaders of the policy shop, Rick Dearborn and John Mashburn, allegedly promised the workers that the money was coming. The report notes, however, that Dearborn failed to get an approved budget for the D.C. branch after Manafort was appointed.
"I heard it from Dearborn, I heard it from Mashburn. It was understood that we would be paid. The campaign never discussed how much the pay would be. It was never in writing," another staffer told the newspaper.
"There were some people who were treating it as a full-time job. I suspect that those people were quite astonished when the pay didn't come through."
There were also workers who did not hold the policy shop's leaders responsible.
"Rick Dearborn was always professional and forthcoming with me," said the former policy coordinator.
"I was certainly under the expectation I would be paid at some point, but I don't blame Rick Dearborn."
The list of staffers who left the D.C. policy shop includes Ying Ma, a former staffer to Trump adviser Ben Carson; Tera Dahl, a former assistant to ex-Rep. Michele Bachmann (R-Minn.); J.D. Gordon, the shop's director of national security; and conservative writer William Triplett, among others.
The staffers who remained in the Washington office are now working on a volunteer basis, the report added.
(h/t The Hill)