Ivanka Trump Lies About Trump Organization's Paid Parental Leave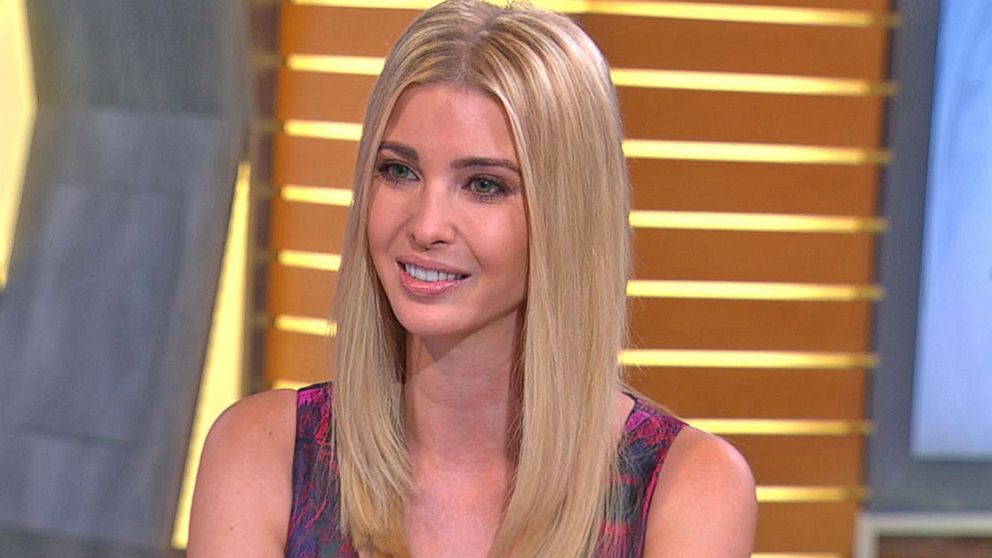 In an apparent contradiction to what Ivanka Trump said on "Good Morning America" yesterday, the Trump Organization has suggested that not all of its employees are eligible to receive eight weeks of paid maternity and adoption leave.
Deirdre Rosen, the senior vice president of human resources for the Trump Organization, told ABC News that the Trump Organization does offer a an eight-week paid parental leave policy, but said that may not be the case at the various properties that comprise GOP presidential nominee Donald Trump's sprawling empire.
"The Trump Organization is proud of the family friendly environment it fosters throughout its portfolio. The Trump Organization, along with the lifestyle brand, Ivanka Trump, a company separate from the Trump Organization, wholly owned by Ivanka Trump, both offer an industry leading eight-week paid parental leave policy," Rosen said in a statement. "The policies and practices allowing employees to enjoy a healthy work-life balance vary from property to property. We take an individualized approach to helping employees manage family and work responsibilities."
During an interview Wednesday on "Good Morning America," Ivanka Trump told ABC News anchor Amy Robach that all of Trump's employees are offered paid maternity leave and adoption leave.
Robach asked if the benefit is applicable to all Trump Organization workers. Ivanka Trump responded: "It is and also adoption leave."
The Trump Organization declined to release copies of its employee handbooks to ABC News, saying "the organization is a private business and will not be providing their handbooks which are considered proprietary."
ABC News has asked the company to provide the sections in the employee handbook outlining the Trump Organization and Ivanka Trump's family leave policies. The company has not yet responded to that request.
The Trump Organization also declined to elaborate on which employees are eligible for the eight-week paid parental leave.
The Trump campaign told ABC News this afternoon that the statement from Trump's company "needs no further comment."
Here is the full exchange between Robach and Ivanka Trump:
ROBACH: You're an executive vice president at the Trump Organization. You said last night that the Trump Organization headed by your father does offer paid maternity leave for its employees. Is that for all of the thousands of employees of your father?

IVANKA TRUMP: It is and also adoption leave. So it's a great thing and at my own business since inception I've offered eight weeks paid leave, only 10 percent of American companies offer that benefit, so it is quite unique and this policy is to encourage more companies and to encourage all Americans to be able to get the benefit of it should they be new mothers because it's so critical and important.
(h/t ABC News)
Reality
If it does offer parental leave, that's news to employees at many of the Trump Organization's hotels.
The Huffington Post on Wednesday morning checked the validity of Ivanka Trump's comments to ABC. Employees at the Trump SoHo, New York and Miami hotels, as well as the Mar-a-Lago Club in Florida, all said that they do not offer workers paid maternity leave. Instead, they said that the company complied with the Family and Medical Leave Act, a federal law that requires companies to give employees up to 12 weeks of unpaid time off for the adoption or birth of a child.
An undated employee handbook for the Trump International Hotel Las Vegas, obtained by HuffPost, states that workers there are entitled to unpaid family leave, in accordance with the FMLA. The manual notes that employees must "substitute their earned and unused vacation days and personal days for any otherwise unpaid FMLA leave." That is, if employees want paid maternity or paternity leave, they have to use other paid time off that they've banked.
Media