Latest Unpaid Trump Vendor Is His Own Pollster, Filing Shows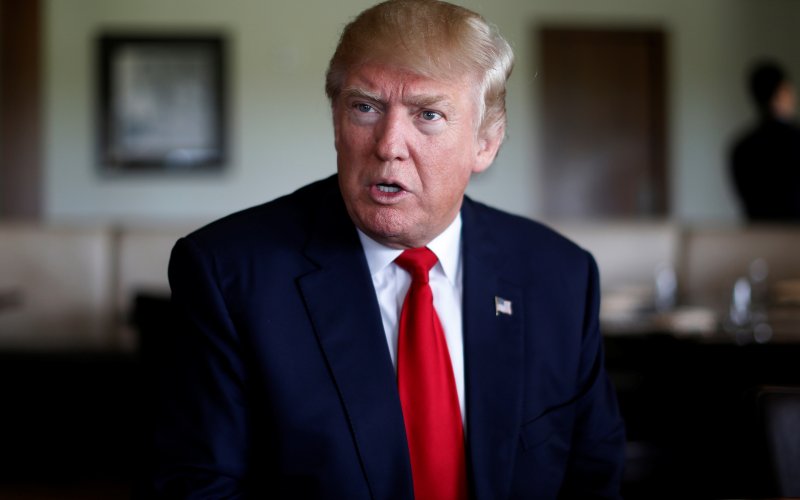 Donald Trump has been stiffing contractors his entire career. But he's not even waiting until the election is over to stiff those who are working for his campaign.
Trump's latest campaign financial disclosures show that it is disputing close to $767,000 that its pollster, Tony Fabrizio, says his is owed for work done on the campaign. The conflict is just the latest sign of internal turmoil that has long rocked Trump's organization, and could be the prelude to yet another Trump lawsuit.
"This is one of the largest disputed campaign debts I have seen, though perhaps the debt's size should be of little surprise given the fact that Mr. Trump has managed to incrementally grow his inherited fortune by stiffing contractors and taxpayers all along the way," said Republican campaign finance attorney Matthew Sanderson.
Trump has a long history of stiffing those who work for him. His self-professed philosophy has often been to withhold payment if he isn't entirely satisfied with the work.
"Given [Trump's] history of not paying vendors, and his statement that if they haven't done adequate work he's not going to pay them, it's not surprising to see in his campaign that he would have a contested debt," said Lawrence Noble, the general counsel of the Campaign Legal Center. "From his previous statements, he seems to think that's a very valid way to do business, if he's not happy with a vendor: to not pay them."
A USA Today analysis found that Trump has been involved in more than 3,500 lawsuits over the past thirty years, and that a large number of these lawsuits relate to people who believe Trump and his companies have failed to pay up.
In the past decade, his companies have been cited 24 times for violations of the Fair Labor Standards Act. Those same companies have been subject to more than 200 liens filed by contractors and employees who said they were stiffed for their work.
"Let's say that they do a job that's not good, or a job that they didn't finish, or a job that was way late. I'll deduct from their contract, absolutely," Trump told the newspaper. "That's what the country should be doing."
Recent reports have suggested tension between Fabrizio and now-campaign manager Kellyanne Conway, as well as a feeling within the Trump organization that some, such as Trump son-in-law Jared Kushner, do not believe Fabrizio's focus groups are necessary.
Neither the Trump campaign nor Fabrizio responded to a request for comment.
Whatever the case, Trump has found himself in a position with leverage to stiff Fabrizio's polling firm and other campaign contractors.
"Trump can't close down his campaign until the debt is resolved, but there's no deadline for that, so he can hypothetically continue to file regular FEC reports ad nauseam until Fabrizio agrees to accept less," explained Jordan Libowitz, a spokesman for the left-leaning Citizens for Responsibility and Ethics in Washington.
"Mr. Trump may be pursuing the Newt Gingrich style of campaigning, which is a strategy of stringing along the various small businesses working for your election only to leave them holding the bag at the end of the day," quipped Sanderson, the Republican pollster.
The timing of this contested debt is unusual—most contractors to political campaigns usually wait until after the elections to settle up, and the fact that it has been listed in public records before Election Day suggests an even more troubled road ahead.
"What's unusual about this is that it's happening before the election. Normally these kinds of things are dealt with after the election," Noble said. "The fact that they're listing it as a contested debt may mean they're getting pressure from the vendor to pay up, and the vendor's next step may be to sue the campaign if they don't reach a settlement."
(h/t The Daily Beast)