Despite Promise, Trump Divulges No New Election Hacking Details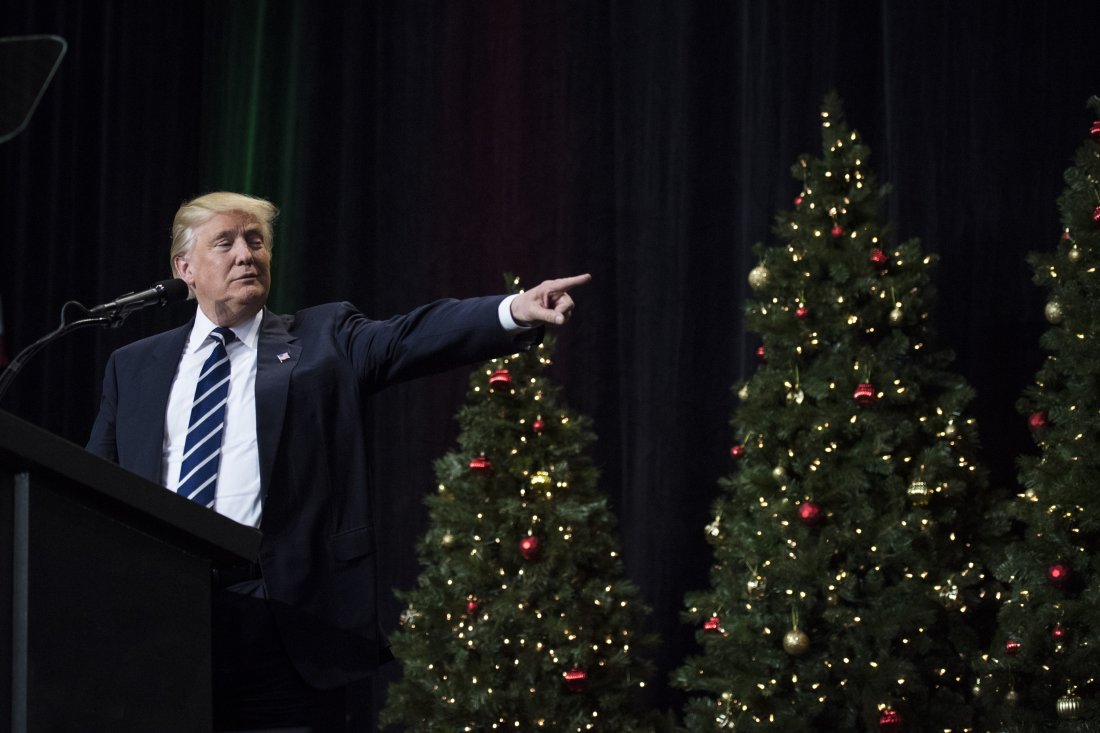 The day that Donald Trump promised to reveal what no one else knew about the hacking of the Democratic Party has come and gone.
On New Year's Eve, Trump said that he knows "things that other people don't know, and so they cannot be sure of the situation."
Pressed by a reporter for details, Trump said, "you'll find out Tuesday or Wednesday."
But as the day came to a close, Trump hadn't revealed any more details about the hacking of his campaign opponents, admitting only – in a tweet – that "somebody hacked the DNC," and alleging the party had weak cyber defenses.
On Tuesday, however, Trump continued to taunt the U.S. intelligence community about its assessment that Russia was behind the cyber-attacks, tweeting: "The 'Intelligence' briefing on so-called 'Russian hacking' was delayed until Friday, perhaps more time needed to build a case. Very strange!"
But there was no delay, according to U.S. officials, the briefing was always scheduled for Friday.
But while insulting U.S. intelligence, Trump has been embracing Wikileaks founder Julian Assange, who is considered by many to be an enemy of America and who appeared for an extended interview with Fox News' Sean Hannity on Tuesday night.
Referring to the source who leaked stolen emails from the Democratic National Committee to his website, Assange said, the "source is not the Russian government and it is not a state party."
The appearance and subsequent Tweets from Trump showed an alliance that just a few years ago would have seemed unthinkable.
On Fox News six years ago, Trump attacked Wikileaks for publishing U.S. secrets, saying "I think it's disgraceful…I think there should be like death penalty or something."
Regardless, U.S. officials said that Assange doesn't know what he's talking about.
"There's no way that Assange would have any idea who was behind dropping this information off," said Matt Olsen, a former director of the National Counterterrorism Center and an ABC News contributor. "The Russian intelligence services are clearly capable of hiding their tracks."
And with only about two weeks until Trump becomes commander in chief, the nation's top Democrat is warning Trump that he could face payback once in office.
"You take on the intelligence community, they have six ways from Sunday at getting back at you," said. Sen. Chuck Schumer of New York. "Even for a practical, supposedly hard-nosed businessman, he's being really dumb to do this."