EPA Dismisses Five Scientists from Major Review Board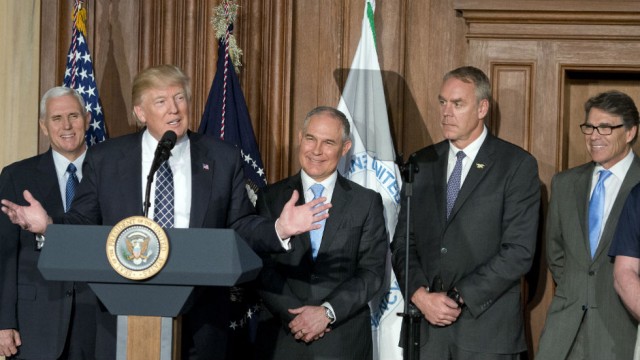 The Environmental Protection Agency (EPA) has dismissed at least five academic members of one of its scientific review boards and may replace them with representatives from industries the EPA regulates, according to The New York Times.
A spokesperson for EPA Administrator Scott Pruitt said Pruitt is considering replacing the five scientists with representatives of industries whose pollution the EPA polices.
"The administrator believes we should have people on this board who understand the impact of regulations on the regulated community," spokesperson J.P. Freire told The Times.
It's the latest in a string of controversial moves by the agency in recent weeks. The agency has removed several pages about climate change from its website and has proposed shuttering a regional office that oversees environmental regulation in several states.
Trump has also signed several executive orders that impact the environment, including rolling back former President Barack Obama's climate change policies and expanding offshore drilling.
(h/t The Hill)