Trump Blasts NATO Allies for Not Paying Fair Share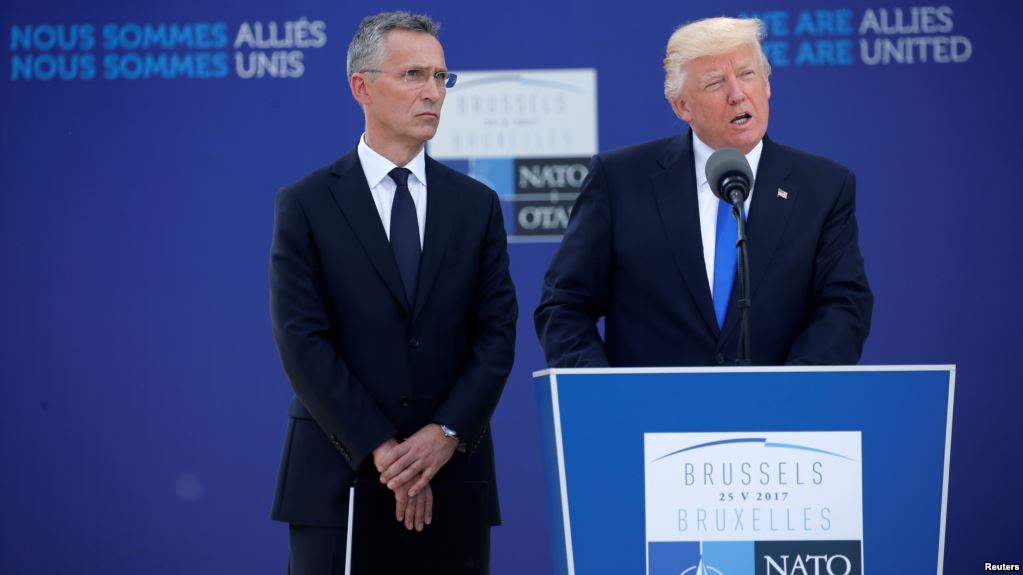 Standing before NATO allies in Brussels, President Trump offered a strong rebuke of members who are not meeting defense spending obligations — saying it's "not fair" to American taxpayers.
"I have been very, very direct with Secretary Stoltenberg and members of the alliance in saying that NATO members must finally contribute their fair share and meet their financial obligations. But 23 of the 28 member nations are still not paying what they should be paying, and what they're supposed to be paying for their defense," said Trump.
"This is not fair to the people and taxpayers of the United States, and many of these nations owe massive amounts of money from past years, and not paying in those past years," said Trump.
[ABC News]
Reality
Donald Trump made the mistake back in July 2016 of his lack of knowledge on NATO, and in his speech in a room full of our NATO allies it was clear he still does not understand how NATO works.
Ivo Daalder, the former U.S. permanent representative on NATO, called out Trump's misunderstanding in March 2017 in a series of tweets that begin, "Sorry Mr President, that's not how NATO works."
"The US decides for itself how much it contributes to defending NATO. This is not a financial transaction, where NATO countries pay the US to defend them. Although it's true that only five of 28 NATO countries spend 2 percent of their GDP on defense, many are now increasing their defense budgets. That's a good thing, but even when they do increase their defense budgets, no funds will be paid to the US, but all funds go into a pool. Europe must spend more on defense, but not as favor (or payment) to the US. But because their security requires it."