Spicer offers cryptic explanation for Trump 'covfefe' tweet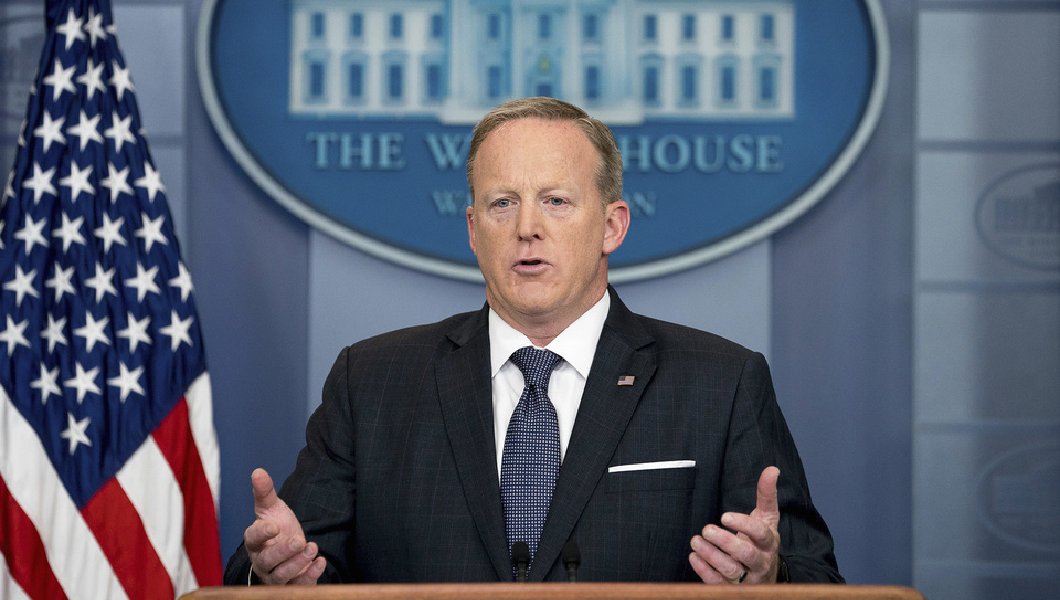 White House press secretary Sean Spicer on Wednesday offered a cryptic explanation for President Trump's incomplete, misspelled tweet that went viral overnight.
"The president and a small group of people know exactly what he meant," Spicer told reporters.
The spokesman's refusal to admit Trump made a mistake prompted laughter from members of the media at the White House.
Spicer said he wasn't concerned about the president posting confusing tweets late at night.
Shortly after midnight, Trump tweeted, "Despite the constant negative press covfefe."
The message unleashed a torrent of reactions from Twitter users who tried to define the term – or simply made fun of it.
Trump deleted the tweet shortly before 6 a.m., and posted a new message that read, "Who can figure out the true meaning of 'covfefe' ???"
Who can figure out the true meaning of "covfefe" ??? Enjoy!

— Donald J. Trump (@realDonaldTrump) May 31, 2017
[The Hill]
Media