White House: Trump is Not a Liar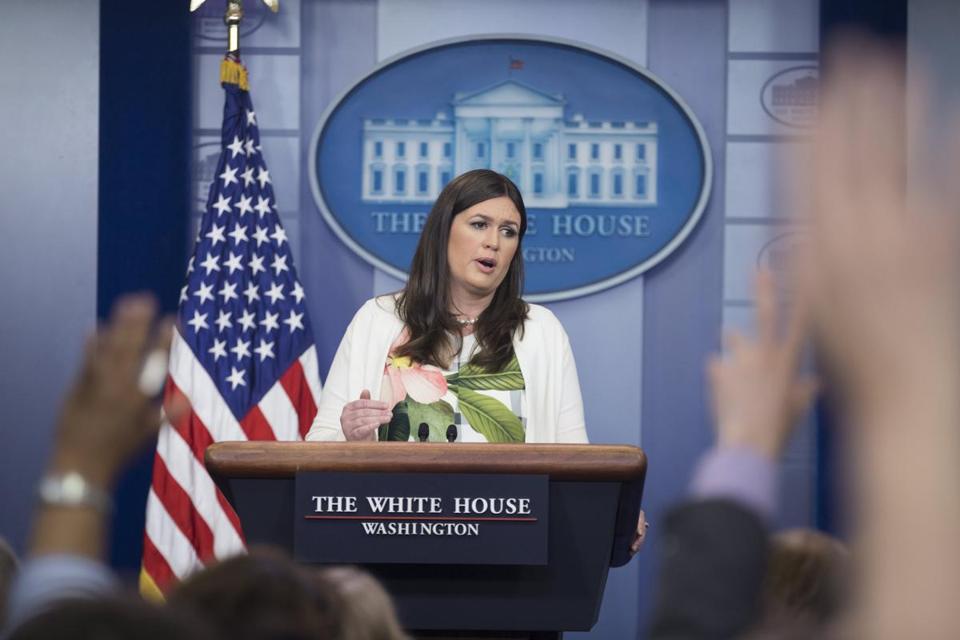 White House spokeswoman Sarah Huckabee Sanders said Thursday that President Trump is "not a liar" hours after ousted FBI Director James Comey said the president had lied about the FBI.
"I can definitively say the president is not a liar," Sanders told reporters during an off-camera briefing at the White House. "I think it is frankly insulting that question would be asked."
Sanders also would not say whether the White House has a taping system that might have recorded Trump's talks with Comey.
"I have no idea," she said.
Comey began his highly anticipated testimony to the Senate Intelligence Committee by telling the panel that the president had defamed him by saying that the FBI was in disarray under his leadership.
"The administration chose to defame me and, more importantly, the FBI by saying that the organization was in disarray, that it was poorly run," Comey told a rapt hearing room.
"Those were lies, plain and simple," he said.
Comey also said that he kept notes of his conversations with Trump because he did not trust the president to tell the truth about their meetings.
"The nature of the person," Comey said when asked why he kept detailed notes. "I was honestly concerned he might lie about the nature of our meeting, so I thought it really important to document."
Comey said he did not feel the need to do the same thing with former President George W. Bush or former President Barack Obama.
"I knew there might come a day when I might need a record of what happens, not only to defend myself but to defend the FBI and our integrity as an institution and the independent investigative function," Comey said.
Comey repeatedly said he'd been happy for the president to release any recordings of their conversations, if they exist.
"Lordy, I hope there are tapes," Comey said.
Trump suggested there might be tapes three days after firing Comey in an apparent effort to keep him silent.
"James Comey better hope that there are no 'tapes' of our conversations before he starts leaking to the press!" the president tweeted.
[The Hill]
Reality
As of this article we have 306 instances of Trump and his administration lying.
Media
https://www.youtube.com/watch?v=OUZIdEGE964