Trump Administration Quietly Rolls Back Civil Rights Efforts Across Federal Government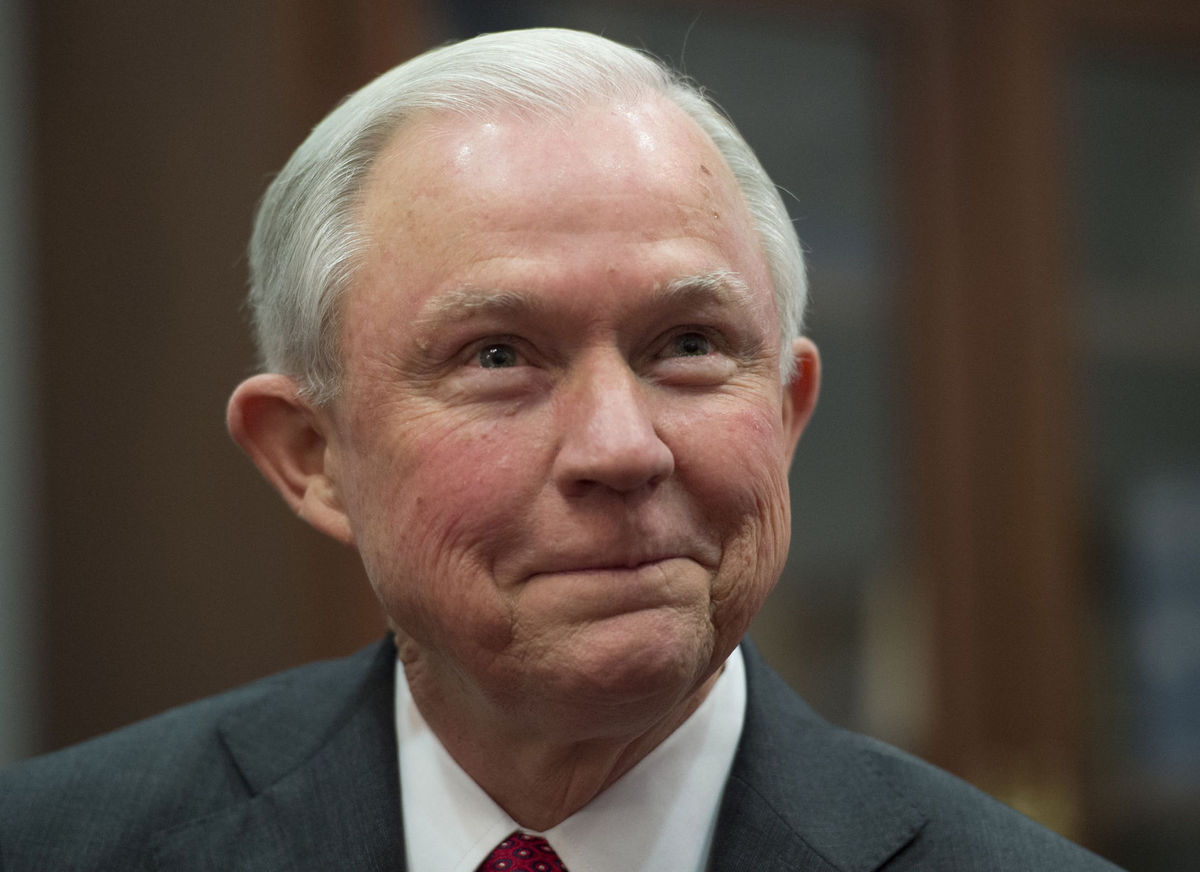 For decades, the Department of Justice has used court-enforced agreements to protect civil rights, successfully desegregating school systems, reforming police departments, ensuring access for the disabled and defending the religious.
Now, under Attorney General Jeff Sessions, the DOJ appears to be turning away from this storied tool, called consent decrees. Top officials in the DOJ civil rights division have issued verbal instructions through the ranks to seek settlements without consent decrees — which would result in no continuing court oversight.
The move is just one part of a move by the Trump administration to limit federal civil rights enforcement. Other departments have scaled back the power of their internal divisions that monitor such abuses. In a previously unreported development, the Education Department last week reversed an Obama-era reform that broadened the agency's approach to protecting rights of students. The Labor Department and the Environmental Protection Agency have also announced sweeping cuts to their enforcement.
"At best, this administration believes that civil rights enforcement is superfluous and can be easily cut. At worst, it really is part of a systematic agenda to roll back civil rights," said Vanita Gupta, the former acting head of the DOJ's civil rights division under President Barack Obama.
Consent decrees have not been abandoned entirely by the DOJ, a person with knowledge of the instructions said. Instead, there is a presumption against their use — attorneys should default to using settlements without court oversight unless there is an unavoidable reason for a consent decree. The instructions came from the civil rights division's office of acting Assistant Attorney General Tom Wheeler and Deputy Assistant Attorney General John Gore. There is no written policy guidance.
Devin O'Malley, a spokesperson for the DOJ, declined to comment for this story.
Consent decrees can be a powerful tool, and spell out specific steps that must be taken to remedy the harm. These are agreed to by both parties and signed off on by a judge, whom the parties can appear before again if the terms are not being met. Though critics say the DOJ sometimes does not enforce consent decrees well enough, they are more powerful than settlements that aren't overseen by a judge and have no built-in enforcement mechanism.
Such settlements have "far fewer teeth to ensure adequate enforcement," Gupta said.
Consent decrees often require agencies or municipalities to take expensive steps toward reform. Local leaders and agency heads then can point to the binding court authority when requesting budget increases to ensure reforms. Without consent decrees, many localities or government departments would simply never make such comprehensive changes, said William Yeomans, who spent 26 years at the DOJ, mostly in the civil rights division.
"They are key to civil rights enforcement," he said. "That's why Sessions and his ilk don't like them."
Some, however, believe the Obama administration relied on consent decrees too often and sometimes took advantage of vulnerable cities unable to effectively defend themselves against a well-resourced DOJ.
"I think a recalibration would be welcome," said Richard Epstein, a professor at New York University School of Law and a fellow at the Hoover Institution at Stanford, adding that consent decrees should be used in cases where clear, systemic issues of discrimination exist.
Though it's too early to see how widespread the effect of the changes will be, the Justice Department appears to be adhering to the directive already.
On May 30, the DOJ announced Bernards Township in New Jersey had agreed to pay $3.25 million to settle an accusation it denied zoning approval for a local Islamic group to build a mosque. Staff attorneys at the U.S. attorney's office in New Jersey initially sought to resolve the case with a consent decree, according to a spokesperson for Bernards Township. But because of the DOJ's new stance, the terms were changed after the township protested, according to a person familiar with the matter. A spokesperson for the New Jersey U.S. attorney's office declined comment.
Sessions has long been a public critic of consent decrees. As a senator, he wrote they "constitute an end run around the democratic process." He lambasted local agencies that seek them out as a way to inflate their budgets, a "particularly offensive" use of consent decrees that took decision-making power from legislatures.
On March 31, Sessions ordered a sweeping review of all consent decrees with troubled police departments nationwide to ensure they were in line with the Trump administration's law-and-order goals. Days before, the DOJ had asked a judge to postpone a hearing on a consent decree with the Baltimore Police Department that had been arranged during the last days of the Obama administration. The judge denied that request, and the consent decree has moved forward.
The DOJ has already come under fire from critics for altering its approach to voting rights cases. After nearly six years of litigation over Texas' voter ID law — which Obama DOJ attorneys said was written to intentionally discriminate against minority voters and had such a discriminatory effect — the Trump DOJ abruptly withdrew its intent claims in late February.