Trump Will Have Buses of Supporters Sent to His Speech in Poland, Utilizing Communist Party Tactics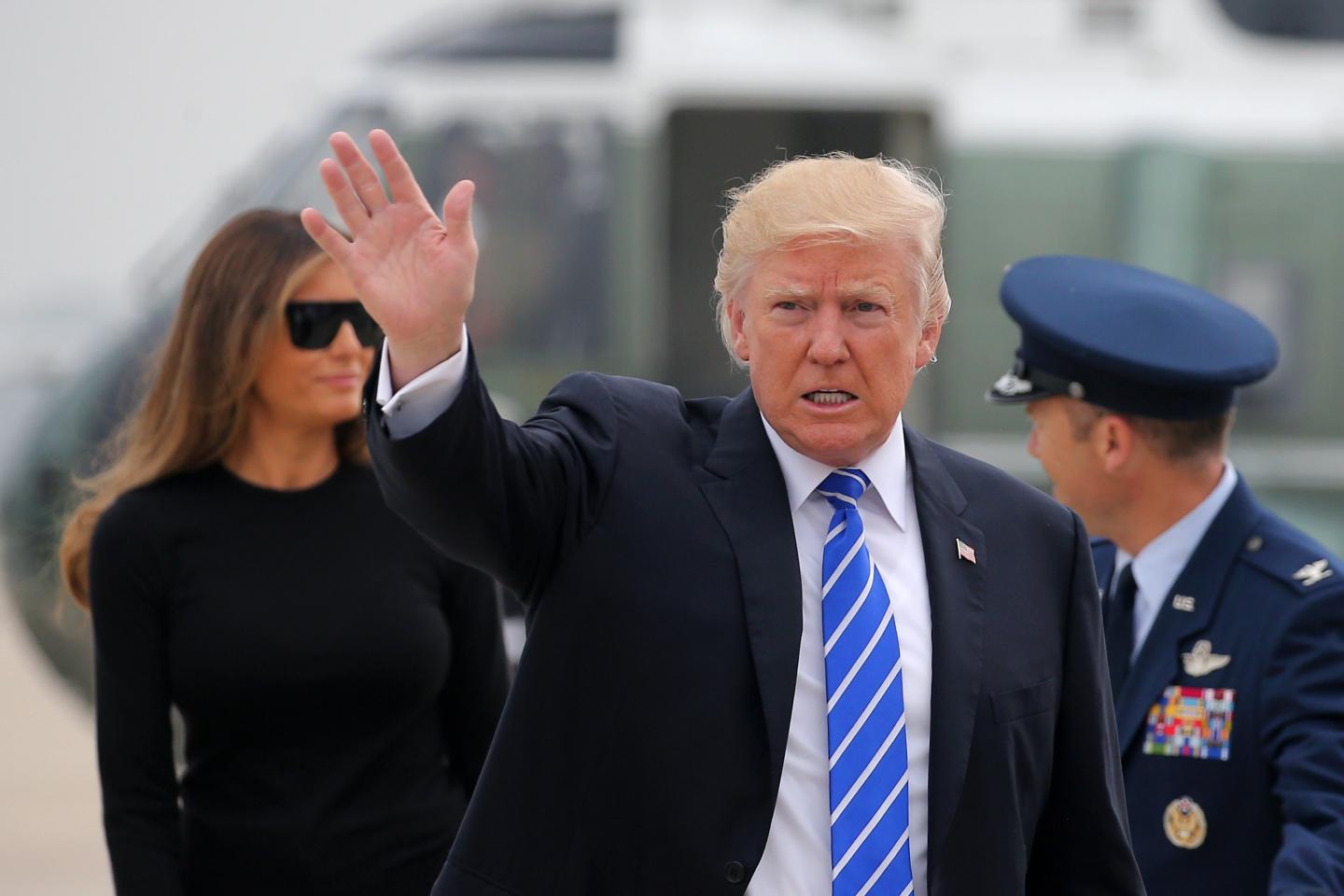 Donald Trump didn't exactly earn a unanimously warm welcome during his first trip to Europe as president in May. To ensure that his second visit starts off on a far more positive note this week, considerable measures are being taken, including those borrowed straight from the Communist Party playbook.
Ahead of making his way to Germany for the start of the G-20 summit Friday, Trump will land in Poland Wednesday and is guaranteed a rapturous reception: Supportive crowds literally will be bused in to cheer for him.
Trump will find a rare European friend in Poland, a country governed by its own nationalistic government and encouraged by the new U.S. president's intention to shake up the global political order. Defense Minister Antoni Macierewicz said that, like Trump, Poland's government was being attacked by "liberals, post-communists, lefties and genderists." He added that Trump was "a man who is changing the shape of the world's political scene."
The leader of Poland's ruling Law and Justice Party, Jaroslaw Kaczynski, meanwhile, touted Trump's visit as a major source of pride for the country.
"We have new success, Trump's visit," the conservative said. "[Others] envy it, the British are attacking us because of it."
But the reason that Trump is even in Poland is thought to be in no small part due to the fawning reception he has been promised. And the country's right-wing government is taking no chances to ensure the U.S. president gets his wish.
Supporters will be bussed to Warsaw, the scene of Trump's speech Thursday, from all over Poland to participate in what has been deemed a "great patriotic picnic."
"It's going to be huge—absolutely huge," Law and Justice Party member Dominik Tarczynski said. "They just love him, the people in Poland—they just really love him."
Tarczynski, as all members of the ruling party have been instructed to do, will bus in 50 of his constituents to provide a very different reception for Trump than he is likely to receive in Hamburg, where up to 100,000 protesters are expected. The tactic is a mirror of that adopted when Poland was a member of the Soviet bloc, and the Communist Party would bus agreeable crowds to Warsaw to greet visiting dignitaries from Moscow.
Some have argued that such provisions are unnecessary. U.S. presidents tend to get warm welcomes in Poland, and 73 percent of Poles have a favorable view of the U.S., according to a Pew Research Center survey released last week.
Yet, while Trump shares much of the nationalistic anti-immigrant policies of Poland's ruling party, just 23 percent of Poles have confidence in him. That compares to the 58 percent that expressed confidence in Trump's predecessor Barack Obama at the end of his second term.
And, while likely not visible to the president, there will be signs of opposition to Trump.
In one notable example, a group of Polish women has prepared costumes inspired by The Handmaid's Tale in order to protest what they view as Trump's overt sexism.
[Newsweek]