Trump's lawyer to critic: 'Watch your back , bitch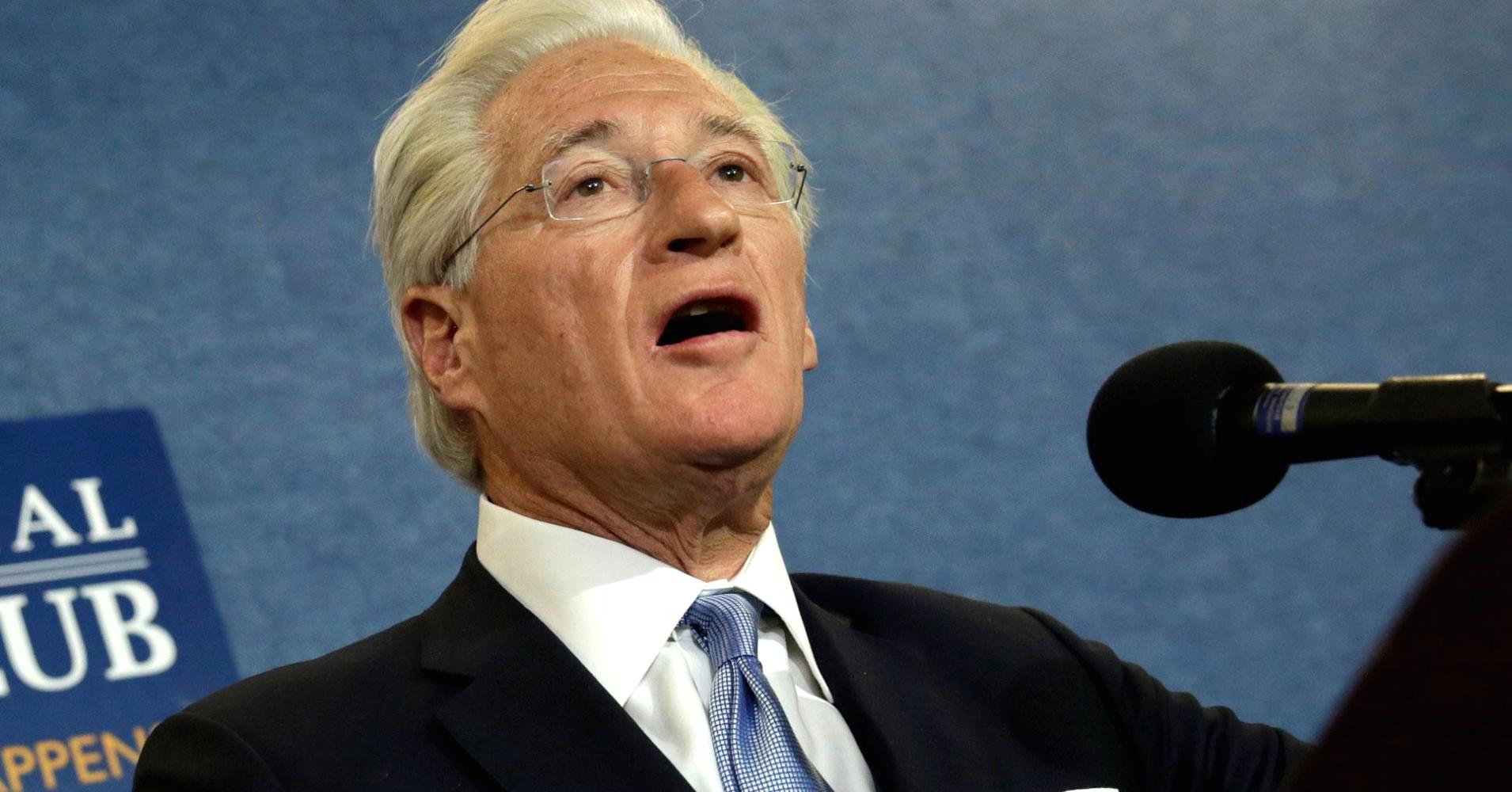 President Trump's attorney on Russian matters, Marc Kasowitz, used a series of profanities in several emails published by ProPublica on Thursday in response to someone who had urged him to resign and quit defending the president.
"Watch your back , bitch," Kasowitz concluded in one of the bizarre emails.
The person who emailed Kasowitz also sent him a previously published article by ProPublica that alleged Kasowitz abuses alcohol at work and has contributed to a hostile work environment.
It appears that attachment might have triggered Kasowitz's temper.
A request for comment from The Hill to Kasowitz's office was not immediately returned, but Kasowitz's spokesman told The Associated Press he "intends to apologize."
Kasowitz's spokesman also issued a statement regarding the initial ProPublica story, denying Kasowitz suffers from alcohol abuse.
"Marc Kasowitz has not struggled with alcoholism," spokesman Michael Sitrick told ProPublica.
ProPublica did not identify the man who emailed Kasowitz.
The email he sent to Trump's lawyer included the subject line "Resign. Now."
In the email, the man said it was in the interest of Kasowitz and his firm to resign as Trump's counsel.
Kasowitz responds minutes later with two words: "F*ck you."
7/ Here is Kasowitz's first response to the emailer: pic.twitter.com/N7bc08TtnZ

— ProPublica (@ProPublica) July 13, 2017
In another email fifteen minutes later, Kasowitz begins to threaten the man, who asked ProPublica not to identify him.
"You don't know me, but I will know you," Kasowitz responded. "How dare you send me an email like that. I'm on you now. You are f—ing with me now. Let's see who you are. Watch your back , bitch."
8/ Then, 15 minutes later, Kasowitz replied again: pic.twitter.com/sw4C1rEh4w

— ProPublica (@ProPublica) July 13, 2017
The man responded to Kasowitz's email with a simple "thank you for your kind reply" and "I may be in touch as appropriate."
But Kasowitz wasn't done. Minutes later, another email arrived, with Kasowitz's phone number.
"You are such a piece of shit," he wrote. "Call me. Don't be afraid, you piece of shit. Stand up. If you don't call, you're just afraid. Call me."
10/ But Kasowitz continued to harangue him: pic.twitter.com/OHI2eF2ZKj

— ProPublica (@ProPublica) July 13, 2017
A fourth response a half hour later referenced that Kasowitz is Jewish.
"I'm Jewish. I presume you are too. Stop being afraid. Call me. Or give me your number and I will call you," he wrote. "I already know where you live, I'm on you. You might as well call me. You will see me, I promise, bro."
11/ And then, Kasowitz, the man representing the President of the United States, replied again: pic.twitter.com/hBqqnNAcVO

— ProPublica (@ProPublica) July 13, 2017
According to ProPublica, the man forwarded the entire conversation to the FBI, saying he was disturbed by Kasowitz's replies.
President Trump has periodically retained Kasowitz over the last 15 years, including to defend him in his Trump University case and the ongoing investigation into collusion between the Trump campaign and Russia.
[The Hill]