Sessions Discussed Trump Campaign-Related Matters with Russian Ambassador, U.S. Intelligence Intercepts Show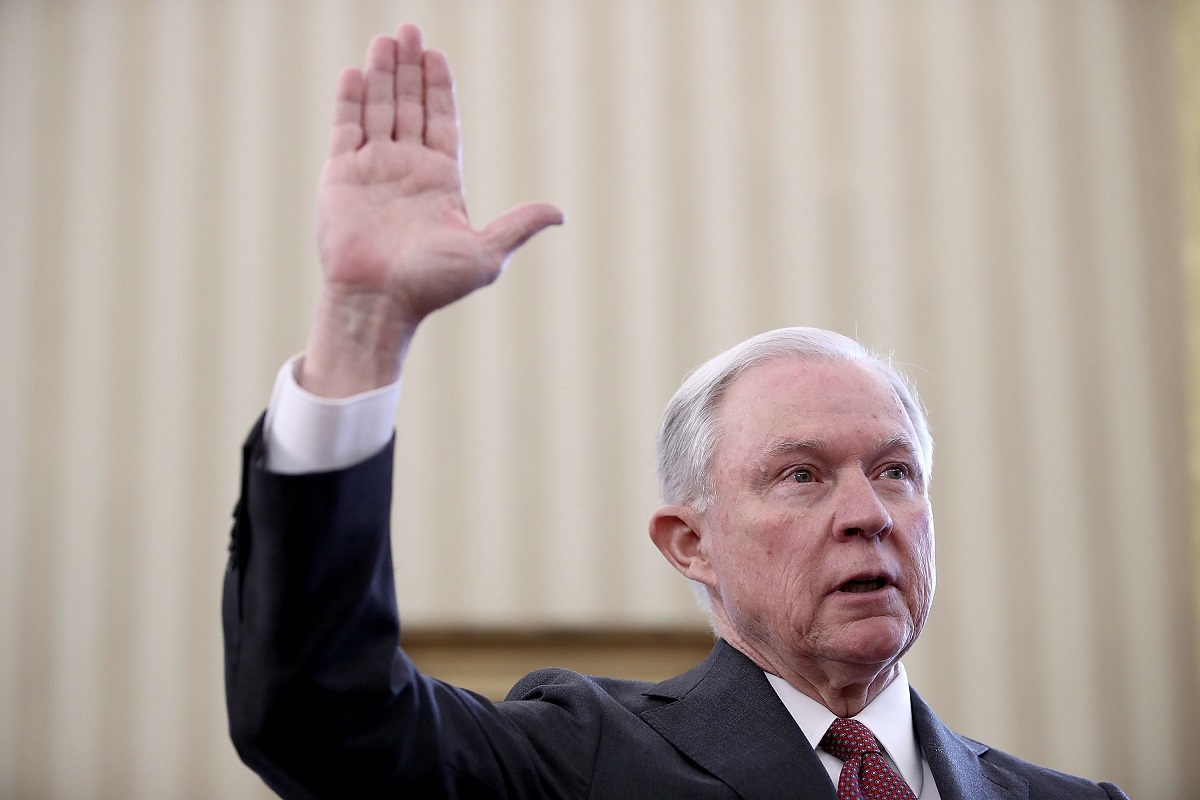 Russia's ambassador to Washington told his superiors in Moscow that he discussed campaign-related matters, including policy issues important to Moscow, with Jeff Sessions during the 2016 presidential race, contrary to public assertions by the embattled attorney general, according to current and former U.S. officials.
Ambassador Sergey Kislyak's accounts of two conversations with Sessions — then a top foreign policy adviser to Republican candidate Donald Trump — were intercepted by U.S. spy agencies, which monitor the communications of senior Russian officials in the United States and in Russia. Sessions initially failed to disclose his contacts with Kislyak and then said that the meetings were not about the Trump campaign.
One U.S. official said that Sessions — who testified that he had no recollection of an April encounter — has provided "misleading" statements that are "contradicted by other evidence." A former official said that the intelligence indicates that Sessions and Kislyak had "substantive" discussions on matters including Trump's positions on Russia-related issues and prospects for U.S.-Russia relations in a Trump administration.
Sessions has said repeatedly that he never discussed campaign-related issues with Russian officials and that it was only in his capacity as a U.S. senator that he met with Kislyak.
"I never had meetings with Russian operatives or Russian intermediaries about the Trump campaign," Sessions said in March when he announced that he would recuse himself from matters relating to the FBI probe of Russian interference in the election and any connections to the Trump campaign.
Current and former U.S. officials said that that assertion is at odds with Kislyak's accounts of conversations in two encounters during the campaign, one in April ahead of Trump's first major foreign policy speech and another in July on the sidelines of the Republican National Convention.
The apparent discrepancy could pose new problems for Sessions as his position in the administration appears increasingly tenuous.
Trump, in an interview this week, expressed frustration with Sessions's recusing himself from the Russia probe and indicated regret at making the lawmaker from Alabama the nation's top law enforcement officer. Trump also faulted Sessions as giving "bad answers" during his confirmation hearing about his Russia contacts during the campaign.
Officials emphasized that the information contradicting Sessions comes from U.S. intelligence on Kislyak's communications with the Kremlin, and they acknowledged that the Russian ambassador could have mischaracterized or exaggerated the nature of his interactions.
"Obviously I cannot comment on the reliability of what anonymous sources describe in a wholly uncorroborated intelligence intercept that the Washington Post has not seen and that has not been provided to me," said a Justice Department spokeswoman, Sarah Isgur Flores, in a statement. She reasserted that Sessions did not discuss interference in the election.
Russian and other foreign diplomats in Washington and elsewhere have been known, at times, to report false or misleading information to bolster their standing with their superiors or to confuse U.S. intelligence agencies.
But U.S. officials with regular access to Russian intelligence reports say Kislyak — whose tenure as ambassador to the United States ended recently — was known for accurately relaying details about his interactions with officials in Washington.
Sessions removed himself from direct involvement in the Russia investigation after it was revealed in The Washington Post that he had met with Kislyak at least twice in 2016, contacts he failed to disclose during his confirmation hearing in January.
"I did not have communications with the Russians," Sessions said when asked whether anyone affiliated with the Trump campaign had communicated with representatives of the Russian government.
He has since maintained that he misunderstood the scope of the question and that his meetings with Kislyak were strictly in his capacity as a U.S. senator. In a March appearance on Fox television, Sessions said, "I don't recall any discussion of the campaign in any significant way."
Sessions appeared to narrow that assertion further in extensive testimony before the Senate Intelligence Committee in June, saying that he "never met with or had any conversation with any Russians or foreign officials concerning any type of interference with any campaign or election in the United States."
But when pressed for details during that hearing, Sessions qualified many of his answers by saying that he could "not recall" or did not have "any recollection."