Trump Rolls Eyes at Sessions Question, Tells Female Reporter to Be Quiet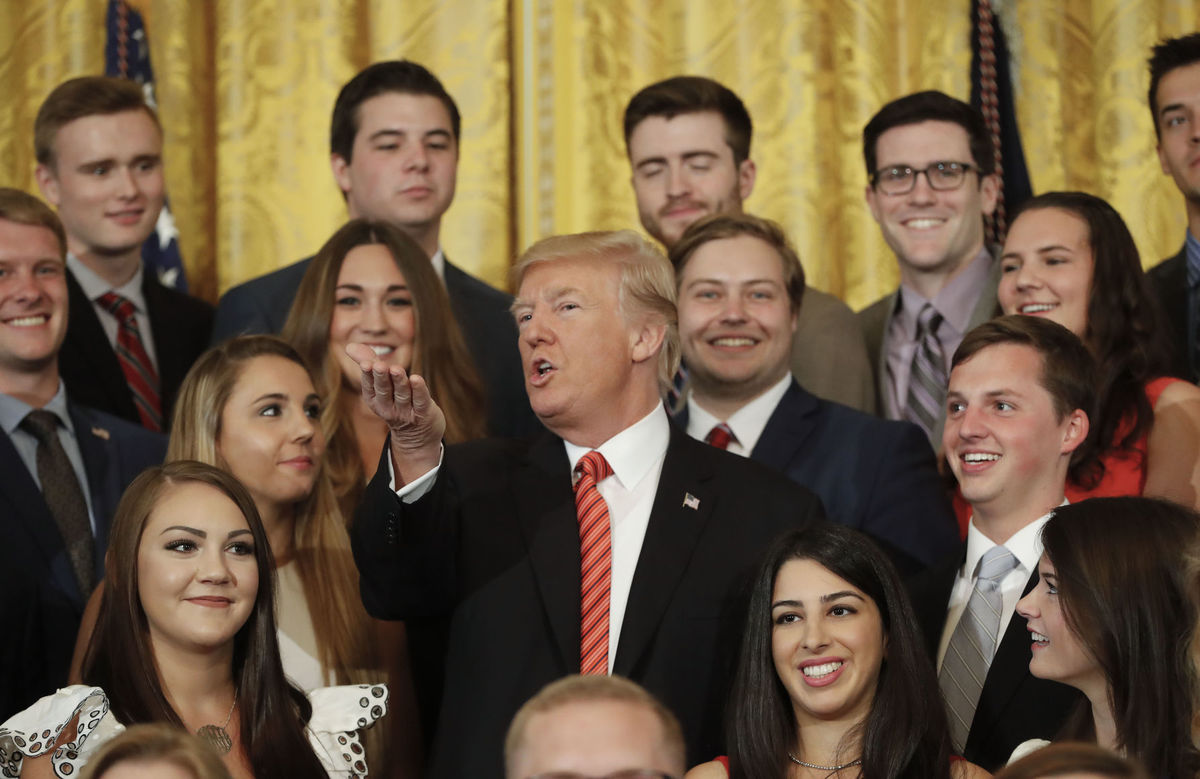 President Trump rolled his eyes and made a face Monday after a reporter hurled a question to him about Attorney General Jeff Sessions as the president was posing for a photo with dozens of White House interns.
Trump made a face, provoking laughter from the interns, after the question about whether he thought Sessions should resign, which he did not answer.
A reporter than asked another question about whether he had a message about healthcare, to which Trump said "Quiet."
Trump then turned to the interns standing on a podium behind him, telling them that the reporters are not supposed to ask questions at the photo opportunity.
"They're not supposed to do that. But they do it, but they're not supposed to," he said.
The exchange comes just days after Anthony Scaramucci was named White House Communication Director.
Scaramucci said on Sunday he would like to reset White House relations with the media, creating "positive mojo" between the White House and the Fourth Estate.
"It's a fresh start for everybody. I certainly want to engage the mainstream media. I expect that they're going to want to hold me and the White House accountable, but we're going to want to sort of hold them accountable, too," Scaramucci told Chris Wallace on "Fox News Sunday."
"I'm hoping to create an era of a new good feeling with the media. Give everybody a fresh start. Let's see if we can reset this and create a more positive mojo among everybody," he added.
[The Hill]
Media