Scaramucci Asks FBI to Investigate Priebus For "Leaking" a Public Disclosure Form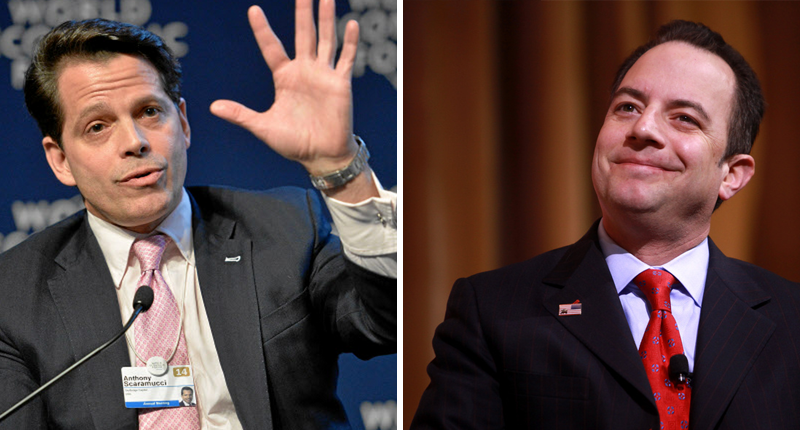 In baffling tweet on Wednesday night, White House Communications Director Anthony Scaramucci appeared to accuse Chief of Staff Reince Priebus of leaking his financial disclosure form.
https://twitter.com/Scaramucci/status/890401606893809664
The tweet came after a Politico report revealed Scaramucci will still benefit from his hedge fund, SkyBridge Capital, while at the White House. Along with his accusation, Scaramucci vowed to have the FBI and DOJ (two entities his principal, Donald Trump, has repeatedly berated) investigate what he described as a "felonious" leak. Scaramucci tagged @Reince45 in the post, which generated ample confusion until the New Yorker's Ryan Lizza clarified that the communications director did indeed mean he wants the FBI and DOJ to investigate Priebus over the matter.
The Department of Justice even chimed in, insisting it will look in to Scaramucci's request:
JUST IN: DOJ releases statements on leaks after @Scaramucci says he will contact FBI over his leaked financial docs. pic.twitter.com/8BA2LEoWeS

— Paula Reid (@PaulaReidCBS) July 27, 2017
Financial disclosure forms are public documents, and are eventually made available online via the White House website