Trump: 'What happened in Las Vegas is in many ways a miracle'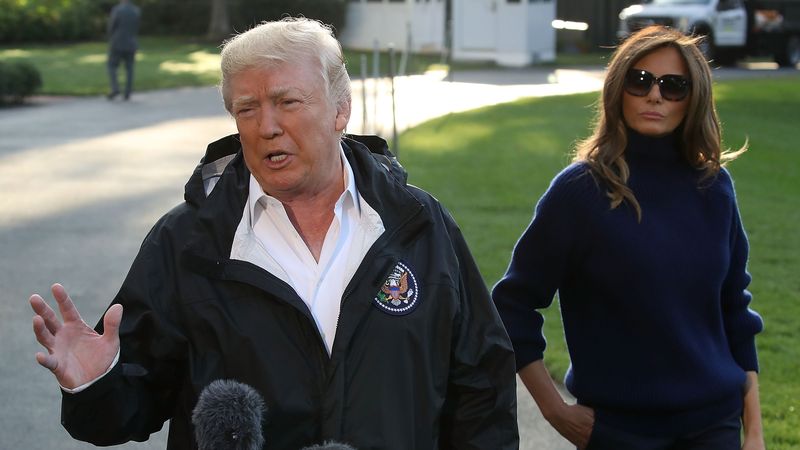 President Trump on Tuesday praised the Las Vegas Metropolitan Police Department following the mass shooting Sunday night, saying what happened in Nevada "is in many ways a miracle."
"What happened in Las Vegas is in many ways a miracle. The police department has done such an incredible job, and we'll be talking about gun laws as time goes by," Trump told reporters.
"But I do have to say how quickly the police department was able to get in was really very much of a miracle. They've done an amazing job."
The shooting left 59 dead and more than 500 others injured when suspected gunman Stephen Paddock opened fire on a country music festival from the 32nd floor of the Mandalay Bay Resort and Casino.
The attack has reignited the gun debate among lawmakers in Washington, D.C., with a number of Democrats calling for stricter gun regulations.
Trump and first lady Melania Trump left D.C. Tuesday morning en route to Puerto Rico to meet with officials and those affected by Hurricane Maria.
[The Hill]
Media
https://www.youtube.com/watch?v=pHep_G_CIH0