Trump: I want to focus on North Korea not 'fixing somebody's back'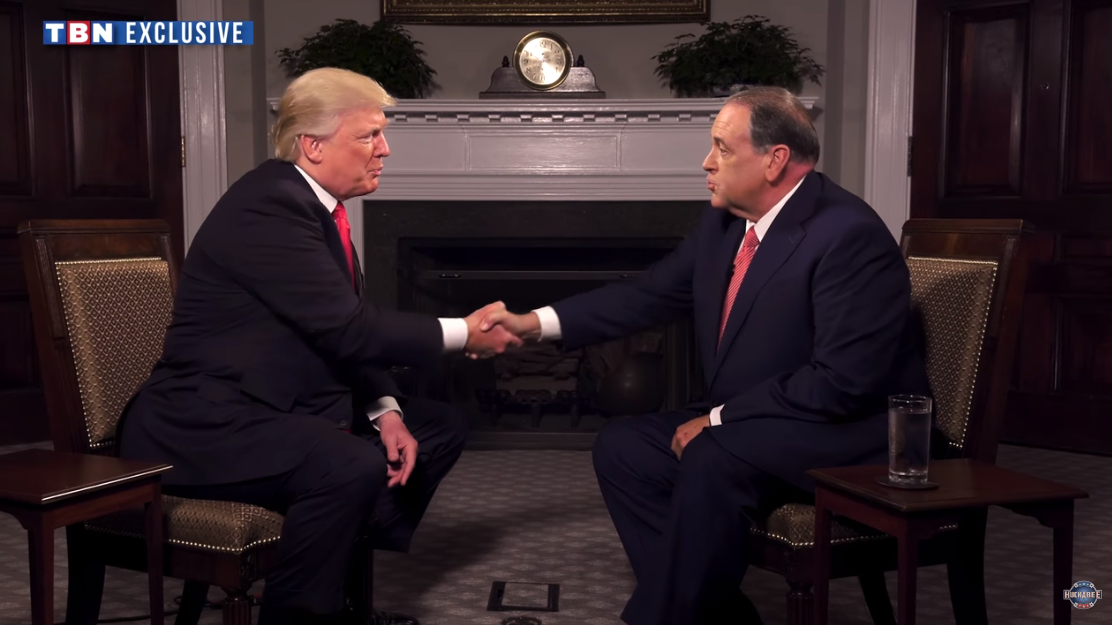 President Trump praised health care block grants on Saturday, saying they allow the states to focus on health care, but said he would rather focus his energy on tensions with North Korea than "fixing somebody's back or their knee."
"You know in theory, I want to focus on North Korea, I want to focus on Iran, I want to focus on other things. I don't want to focus on fixing somebody's back or their knee or something. Let the states do that," the president told Mike Huckabee on the Trinity Broadcasting Network's "Huckabee."
"The block grant concept is a very good concept, and if you have good management, good governors, good politicians in the state, it'll be phenomenal," he continued.
"I could almost say we are just about there in terms of the vote, so I expect to be getting health care approved," he said.
Trump's comments come after Senate Republicans failed twice this year to fulfill a seven-year campaign promise of repealing and replacing ObamaCare.
The latest repeal and replace failure was the Graham-Cassidy bill, which included block grants to states.
However, the legislation failed after Sens. John McCain (Ariz.), Rand Paul (Ky.) and Susan Collins (Maine) announced their opposition to the bill last month, effectively killing it.
Trump has expressed frustration in his Republican colleagues in the Senate for their health care failure, so much so that he called Senate Minority Leader Charles Schumer (D-N.Y.) on Friday to discuss the issue.
I called Chuck Schumer yesterday to see if the Dems want to do a great HealthCare Bill. ObamaCare is badly broken, big premiums. Who knows!

— Donald J. Trump (@realDonaldTrump) October 7, 2017
The move is likely to unsettle Republicans on Capitol Hill who have been working with Trump on tax reform in recent weeks.
[The Hill]