Trump suggests NHL owner could help him with NAFTA negotiations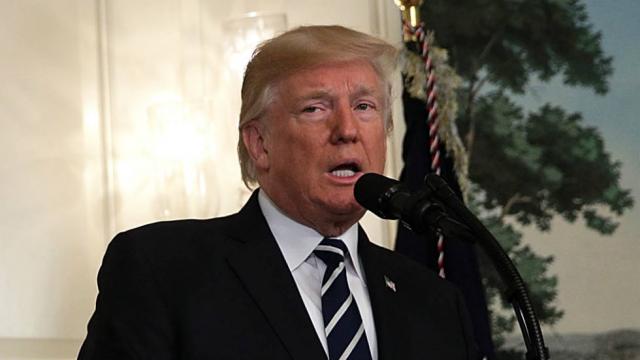 President Trump suggested on Tuesday that Ron Burkle, a co-owner of the Pittsburgh Penguins NHL team, could help his administration renegotiate the North American Free Trade Agreement (NAFTA) with Canada and Mexico.
Trump during a White House visit by the Stanley Cup championship team praised Burkle's negotiating abilities, and suggested that the billionaire investor could play a role in NAFTA discussions.
"Ron, how about negotiating some of our horrible trade deals that they've made?" Trump asked. "Here's what I want, I want to get him. Oh, I would love to have Ron Burkle.
"And it's great to have you Ron. But I really mean that, if you want to get involved in negotiating NAFTA, I like it. Because we're renegotiating NAFTA, Ron."
"Of course, he may not like that, because maybe he's on the other side," Trump added. "You're not on the other side of NAFTA, Ron, are you?"
Burkle could be heard responding: "I am not."
Trump has railed against international trade deals, like NAFTA, as "unfair" to the U.S. and has vowed to renegotiate them.
Canadian Prime Minister Justin Trudeau is set to visit Washington on Wednesday — a trip that will overlap with the fourth round of NAFTA negotiations.
Trump has signaled more recently that he's leaning toward scrapping the trade deal altogether, telling Forbes in an interview published Tuesday that "NAFTA will have to be terminated if we're going to make it good."
[The Hill]