Trump says his recollection of call with Gold Star widow is better than hers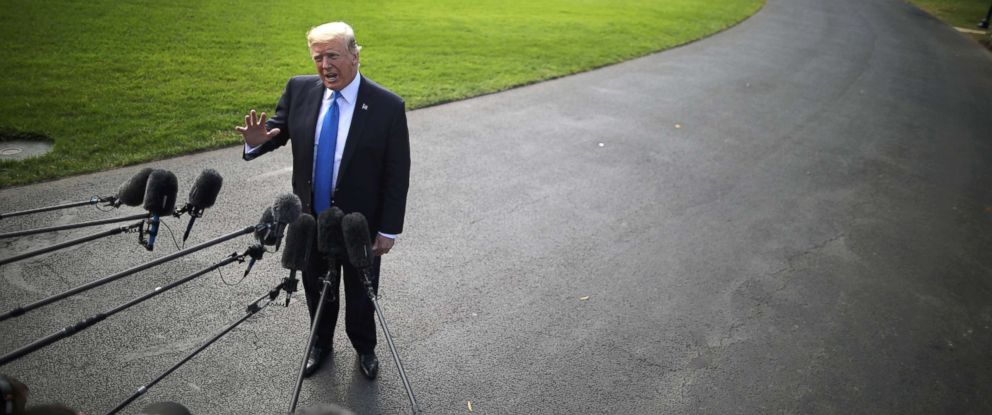 President Trump on Wednesday said he has a better recollection of his condolence call to the widow of a U.S. soldier killed in Niger than she does.
Trump told reporters during a gathering at the White House that he used Sgt. La David Johnson's name "right from the beginning" of the call and with "no hesitation."
Trump added that he had a chart with the fallen soldier's name in front of him during the call.
The president also said he has "one of the great memories of all time" while pointing to his own head.
Trump's comments conflict with Myeshia Johnson's account of the call. She said that the president did not remember her husband's name during the call. "I was extremely nice to her. I've never seen her, I've never met her, but she sounds like a lovely lady. I was extremely courteous, as I was to everyone else," Trump said Wednesday, referring to the Gold Star widow.
"I respect her, I respect her family, I certainly respect La David. Who I, by the way, called La David right from the beginning," Trump added.
Myeshia Johnson backed up a description of the call by Rep. Frederica Wilson (D-Fla.), who said the president was disrespectful to the Johnson family.
Trump and White House chief of staff John Kelly have both repeatedly rejected Wilson's claims.
[The Hill]
Media
President Trump on fallen soldier's widow: "I was extremely nice to her. I was extremely courteous." https://t.co/n3lfqZAH1Z pic.twitter.com/H2BgwOxLns

— CNN (@CNN) October 25, 2017