Trump still privately questions Obama's birth certificate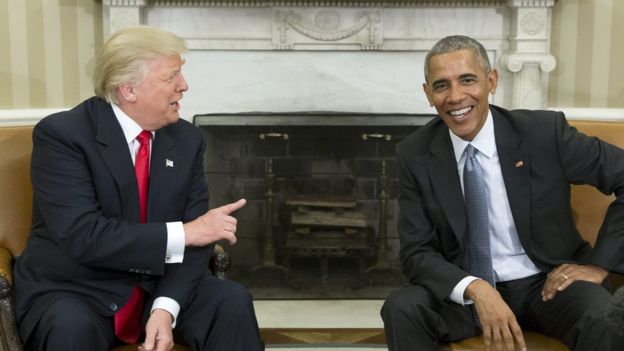 President Trump is still privately questioning the authenticity of former President Obama's birth certificate, The New York Times reported Tuesday.
A senator, who asked not to be named, told The Times that Trump is having difficulty moving on from his past claims that Obama wasn't born in the United States.
Trump led the "birther" movement against Obama, claiming for years that the former president was born outside of the U.S.
Obama eventually released his birth certificate to counter Trump's claims.
Trump said that Obama was born in the U.S. during a campaign stop last year.
Trump advisers reportedly told The Times that Trump has continued to talk about conspiracy theories that aren't based in fact since taking office.
The newspaper first reported last week that Trump has been questioning the authenticity of the "Access Hollywood" tape that features audio of him bragging about groping and kissing women without their consent.
Trump acknowledged that it was him on the tape when it was first released last year and apologized for the comments.
Press secretary Sarah Huckabee Sanders refused to say if Trump thinks the tape is fake at a press briefing Monday.
"The president addressed this, this was litigated and certainly answered during the election by the overwhelming support for the president and the fact he's sitting here in the Oval Office today," Huckabee Sanders said Monday.
"He's made his position on that clear at that time, as have the American people in support of him."
[The Hill]