Trump on whether he'll pardon Michael Flynn: 'We'll see'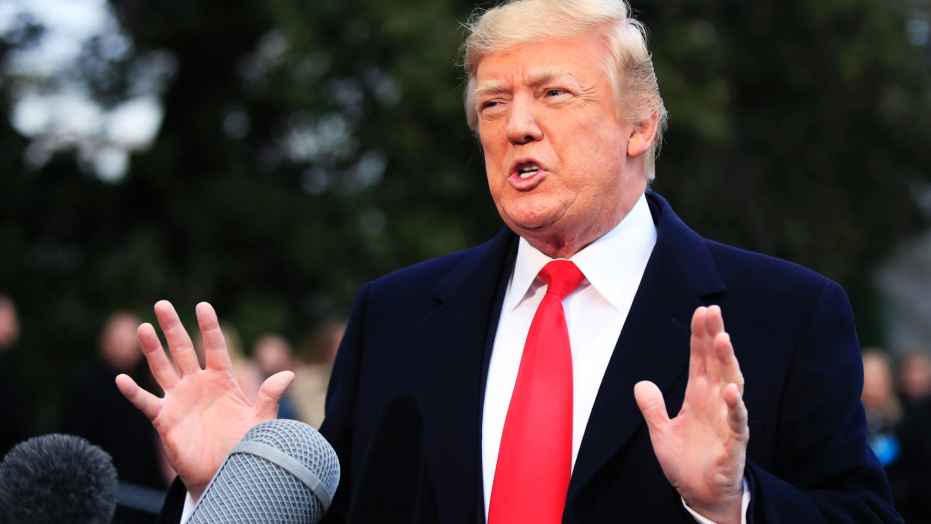 President Donald Trump gave a cryptic answer to reporters on Friday when he was asked whether he will consider pardoning his former national security adviser, Michael Flynn, who has pleaded guilty to lying to the FBI.
"I don't want to talk about pardons for Michael Flynn yet. We'll see what happens. Let's see," Trump said. "I can say this: When you look at what's gone on with the FBI and Justice Department, people are very, very angry."
Flynn's recent guilty plea centered on false statements he made to investigators last January about his contacts with Russian ambassador Sergei Kislyak during Trump's transition to the presidency. Flynn is now cooperating with special counsel Robert Mueller's probe into Russian interference in the 2016 presidential election.
Mueller's work has come under heightened scrutiny in recent days, after revelations that two FBI agents who worked on the investigation had exchanged text messages critical of Trump. One of the agents was immediately ousted from the investigation, and the other had already ended her assignment with Mueller's team.
Trump has also spoken in defense of Flynn in recent weeks, complaining via Twitter that Flynn was treated unfairly by the DOJ in comparison to Trump's former Democratic opponent Hillary Clinton.
"So General Flynn lies to the FBI and his life is destroyed, while Crooked Hillary Clinton, on that now famous FBI holiday 'interrogation' with no swearing in and no recording, lies many times…and nothing happens to her?" Trump wrote earlier in December. "Rigged system, or just a double standard?"
Media