Trump Threatens to End American Aid: 'We're Watching Those Votes' at the U.N.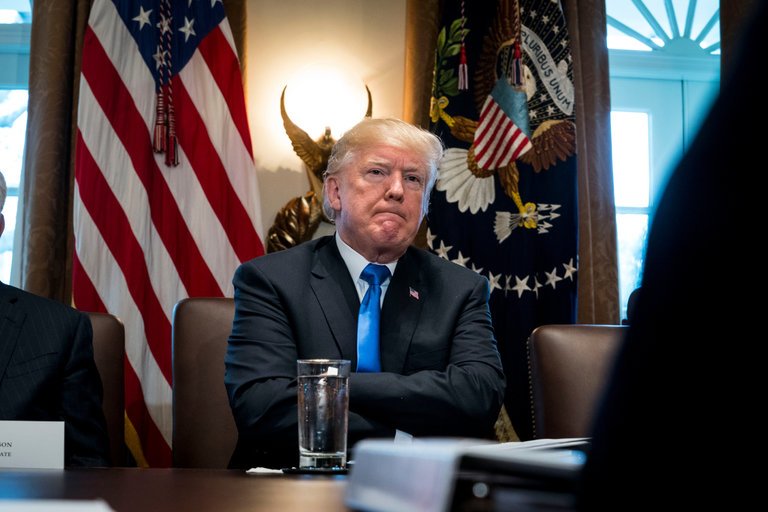 President Trump threatened on Wednesday to cut off American aid to any country that votes in favor of a resolution at the United Nations General Assembly denouncing his recent decision to formally recognize Jerusalem as the capital of Israel.
Mr. Trump's statement, delivered at his last Cabinet meeting of the year, followed a letter from the American ambassador to the United Nations, Nikki R. Haley, in which she warned that the United States would take note of any country that votes in favor of the measure.
"All these nations that take our money and then vote against us at the Security Council or the assembly, they take hundreds of millions of dollars and billions of dollars and they vote against us," Mr. Trump said. "Well, we're watching those votes. Let them vote against us, we'll save a lot. We don't care."
Mr. Trump added that "people are tired of the United States — people that live here, our great citizens that love this country — they're tired of this country being taken advantage of and we're not going to be taken advantage of any longer."
It is difficult to see how Mr. Trump could deliver on his threat to cut financial assistance, since it could involve cutting off aid to a number of strategic allies. The United States has given $77.4 billion in foreign aid to Egypt between 1948 and 2016, according to the Congressional Research Service, including about $1.3 billion in annual military aid since 1987.
The General Assembly is scheduled to vote on Thursday on a resolution that would condemn Mr. Trump's recognition of Jerusalem, which is fiercely contested by Israelis and Palestinians, and urge other countries not to move their embassies to that city from Tel Aviv.
Mr. Trump said earlier this month that the United States would move its embassy to Jerusalem, though administration officials said a move was several years away because of logistical issues in constructing a new embassy complex.
On Monday, the United States used a rare veto to block a resolution in the Security Council calling for the administration to reverse its decision on Jerusalem. The vote on the resolution, which was drafted by Egypt, was 14 to 1, suggesting there would be a similarly lopsided margin against the United States in the 193-member General Assembly.