Officials raised ethics concerns over Ben Carson's son assisting HUD event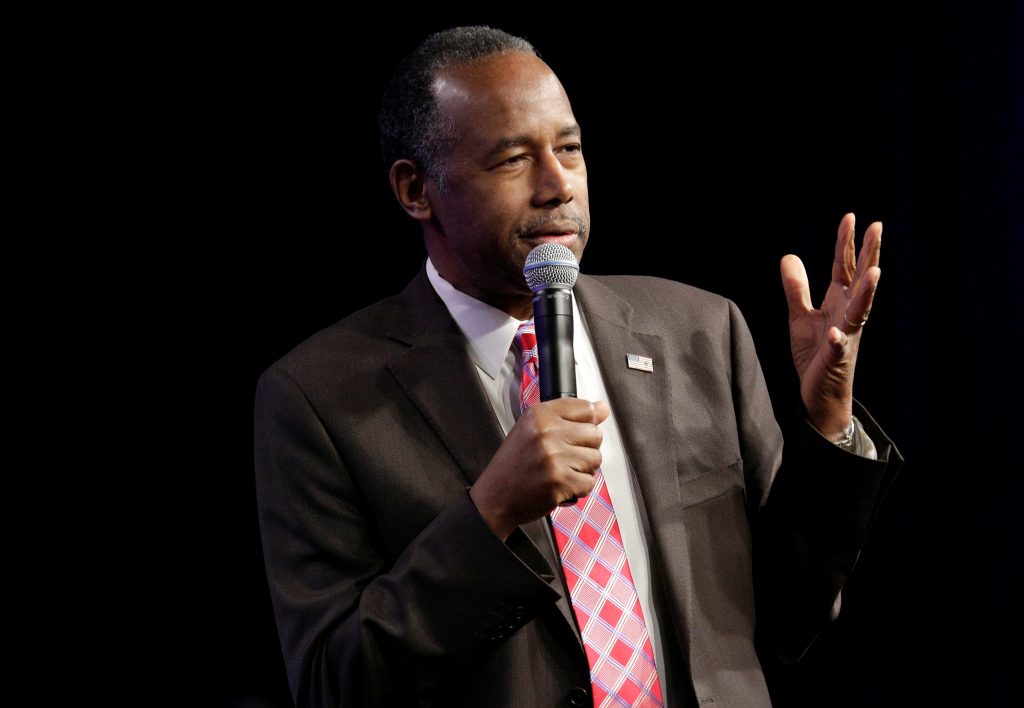 Officials at the Department of Housing and Urban Development (HUD) expressed concerns that Secretary Ben Carson recently risked violating ethics rules by getting family help in organizing a HUD event last year, The Washington Post reported Wednesday.
Linda Cruciani, HUD's deputy general counsel for operations, and other department officials were reportedly uneasy that Carson's son and daughter-in-law were involved with last summer's "listening tour" event in Baltimore.
They worried that Ben Carson Jr., who is a local businessman, was inviting potential business associates to the event, which "gave the appearance that the secretary may be using his position for his son's private gain," according to a memo obtained by The Washington Post.
Carson denies any conflict of interest. He said in a statement to the newspaper that his family has "never influenced any decision at HUD."
The event in question was reportedly aimed at gathering feedback from area business leaders. Carson's wife, son and daughter-in-law ultimately attended multiple events in Baltimore last summer, according to the Post.
Carson Jr. reportedly promised Cruciani ahead of the event that "nothing we would do would be near a conflict."
It is not the first time questions have been raised over Carson's family involvement in his work, but Carson has repeatedly denied that his family overtly influences HUD decisions.
Carson, who briefly ran for the 2016 GOP presidential nomination, was one of President Trump's earliest supporters after dropping out of the race. He was confirmed last March to be HUD secretary by a 58-41 vote, despite controversy over his lack of government experience.
Carson, a former pediatric neurosurgeon, has rejected such criticisms, saying successful leaders surround themselves with the right people.
"I liken it to the CEO of a large medical center," he said at an event last October. "They probably don't know about infectious disease, or neurosurgery, or anesthesia or pathology. But they have a lot of people who do know a lot about those things."
[The Hill]