Trump tweet 'not necessarily' linking shooting to Russia investigation: Sanders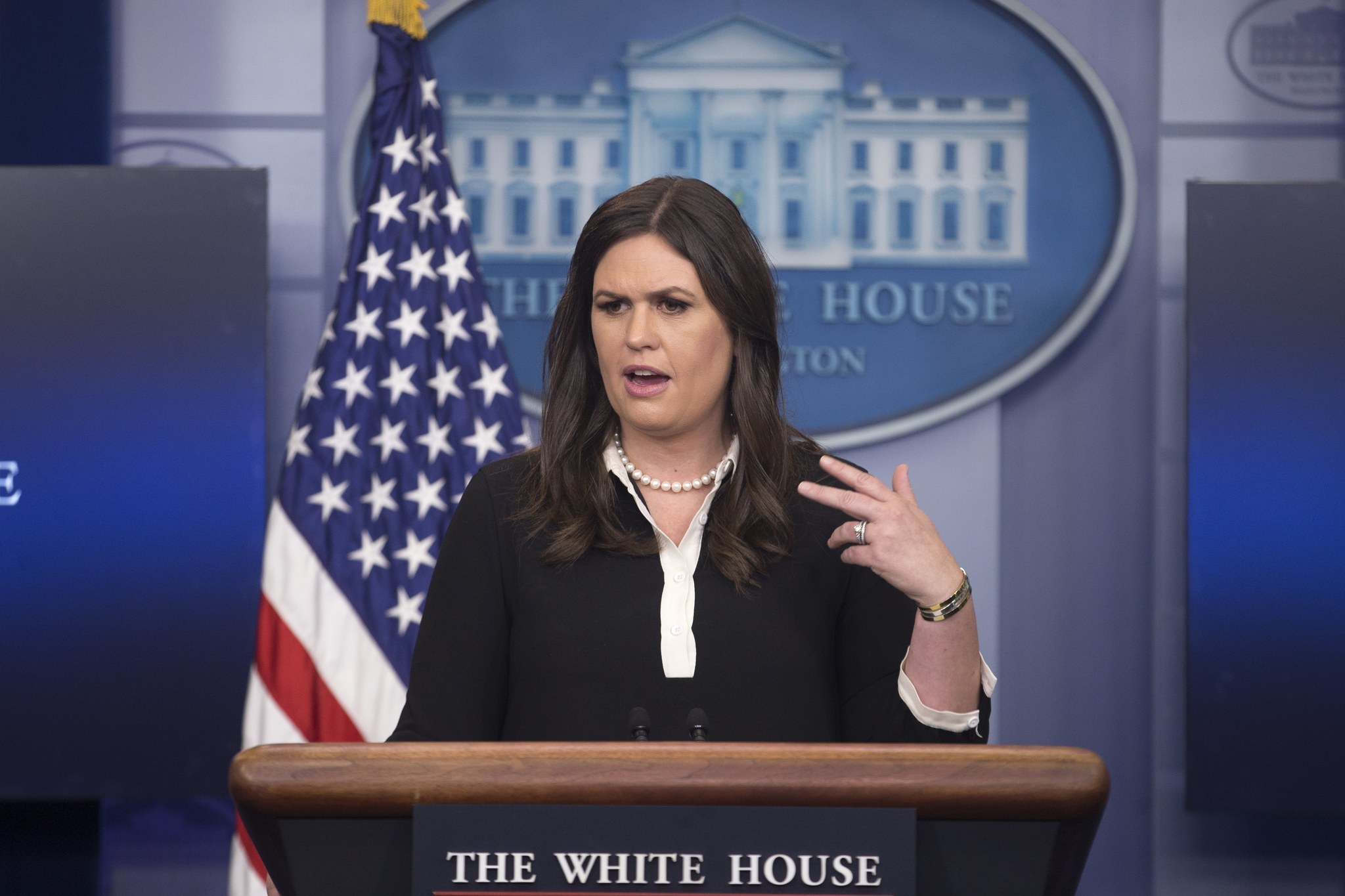 White House press secretary Sarah Sanders has walked back President Donald Trump's tweet from last weekend suggesting the FBI could have prevented the Parkland high school shooting if it hadn't been so focused on the Russia investigation.
On Friday, the FBI said it failed to follow up on a tip about the Parkland shooter. And Tuesday, when asked if Trump believes the FBI missed warning signs because of the time it's spending on the Russia investigation, Sanders said that was "not necessarily" the cause.
Very sad that the FBI missed all of the many signals sent out by the Florida school shooter. This is not acceptable. They are spending too much time trying to prove Russian collusion with the Trump campaign – there is no collusion. Get back to the basics and make us all proud!

— Donald J. Trump (@realDonaldTrump) February 18, 2018
"I think he was speaking – not necessarily that that is the cause. I think we all have to be aware that the cause of this is that of a deranged individual that made a decision to take the lives of 17 other people. That is the responsibility of the shooter certainly not the responsibility of anybody else," Sanders said.
Sanders tried to clarify when asked if the tweet Trump sent late Saturday night from his private Mar-a-Lago estate in Florida was a "mistweet."
"I think he's making the point that we would like our FBI agencies to not be focused on something that is clearly a hoax in terms getting the Trump campaign and its involvement," Sanders said.
Trump's tweet outraged some survivors of the school shooting that killed 17 last week.
Oh my god. 17 OF MY CLASSMATES AND FRIENDS ARE GONE AND YOU HAVE THE AUDACITY TO MAKE THIS ABOUT RUSSIA???!! HAVE A DAMN HEART. You can keep all of your fake and meaningless "thoughts and prayers". https://t.co/al9DWBM2AW

— Morgan Williams (@morganw_44) February 18, 2018
Over the weekend, Trump fumed about Friday's indictment from the special counsel's investigation that accused 13 Russians of interfering in the 2016 election. Trump pointed at the Obama administration for not intervening earlier. "The 'Russian hoax' was that the Trump campaign colluded with Russia – it never did!" he tweeted.
[ABC News]