Don Jr. Applauds Poor Indians For Smiling Unlike People in 'Other Parts of the Emerging World'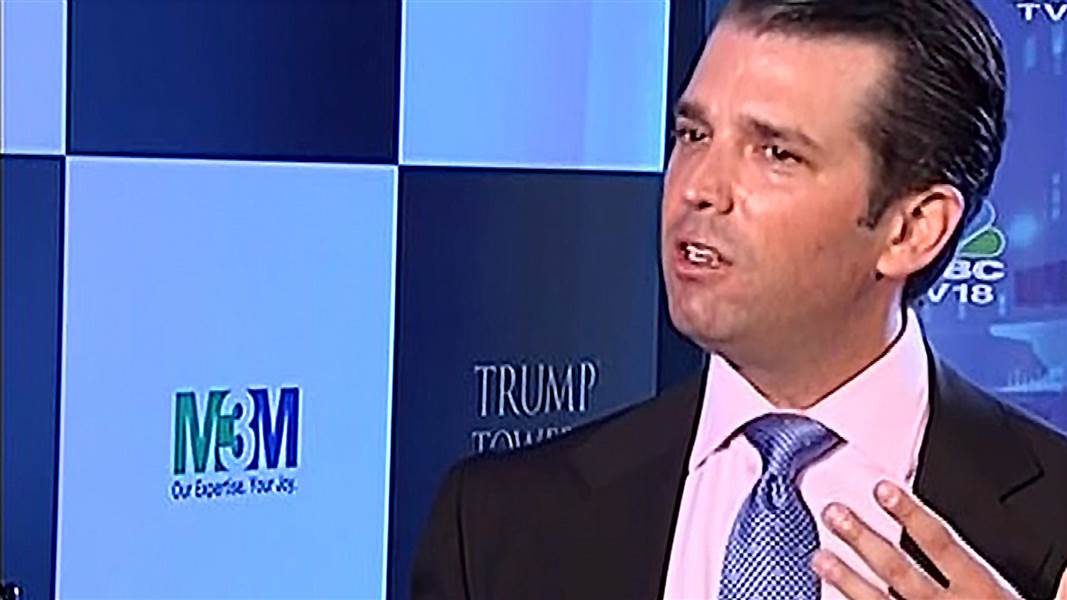 Don Jr., President Donald Trump's eldest adult son and most industrious online defender, is in India this week to peddle luxury apartments bearing the family name.
And Jr., who has oft been referred to as the "smart Trump son," had some cringeworthy comments about poor Indians that he expressed in an interview with CNBC TV18 in New Dehli.
"I think there is something about the spirit of the Indian people that is unique here to other parts of the emerging world," Don Jr. started.
"You go through a town — and I don't mean to be glib about it, but you can see the poorest of the poor and there is still a smile on a face," he said. "It is a different spirit that you don't see in other parts of the world and I think there is something unique about that."
Don Jr. concluded with a comment that sounds like it was inspired by a fortune cookie: "I know some of the most successful people in the world, and some of them are the most miserable people in the world."
The Trump son's career in punditry was launched by a rousing speech he gave at his father's nomination at the Republican National Convention in July 2016, which led many to speculate the scion harbored political ambitions. Since, Don Jr.'s political career has been mostly confined to his very active Twitter profile, which he recently used to tout fringe conspiracy websites suggesting the victims of the Florida school shooting are FBI plants.
[Mediaite]
Media