Trump Campaign Uses Photo of Parkland Shooting Survivor in Email Asking For Donations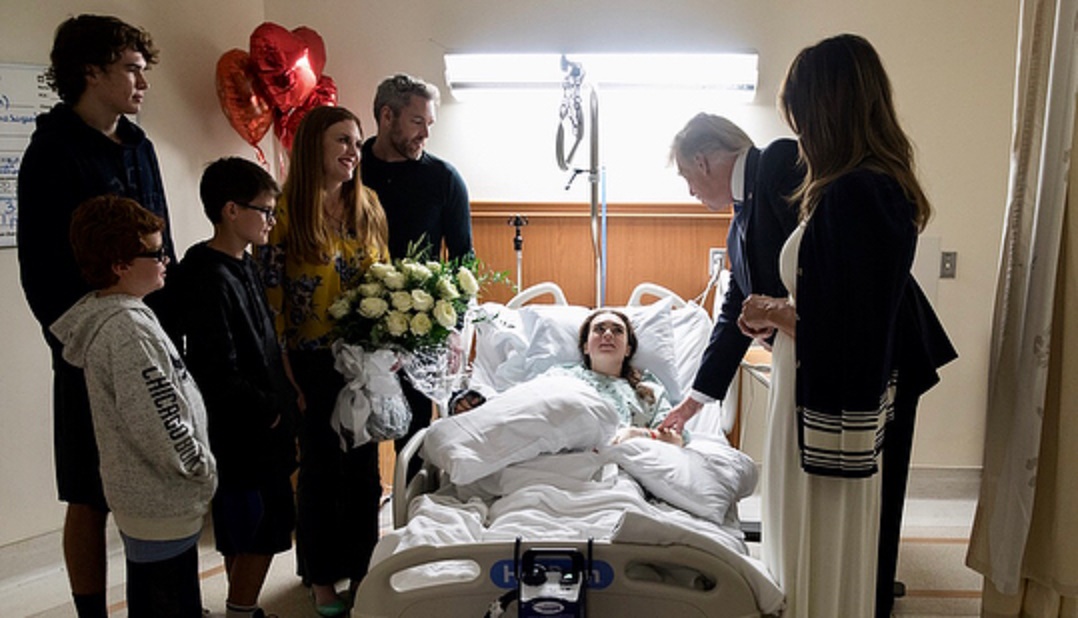 On Saturday, President Donald Trump's reelection campaign sent an email soliciting donations — and in that email was a photo of the president visiting a Parkland, FL shooting survivor.
"The nation has turned its attention to the senseless school shooting in Parkland, Florida. Trump is taking steps toward banning gun bump stocks and strengthening background checks for gun purchasers," the email — first reported by CNN — reads. "The President has made his intent very clear: 'making our schools and our children safer will be our top priority.'"
A little further down, the email links to the campaign's donations page.
The photo was also publicized on the president's Instagram, but it did not accompany a plea for money:
Pictured in the photo is Madeleine Wilford, 17, who was shot four times by shooter Nikolas Cruz. Surrounding her are the president, the first lady, and her family.
[Mediaite]