NRA says Trump opposes gun control after 'great' meeting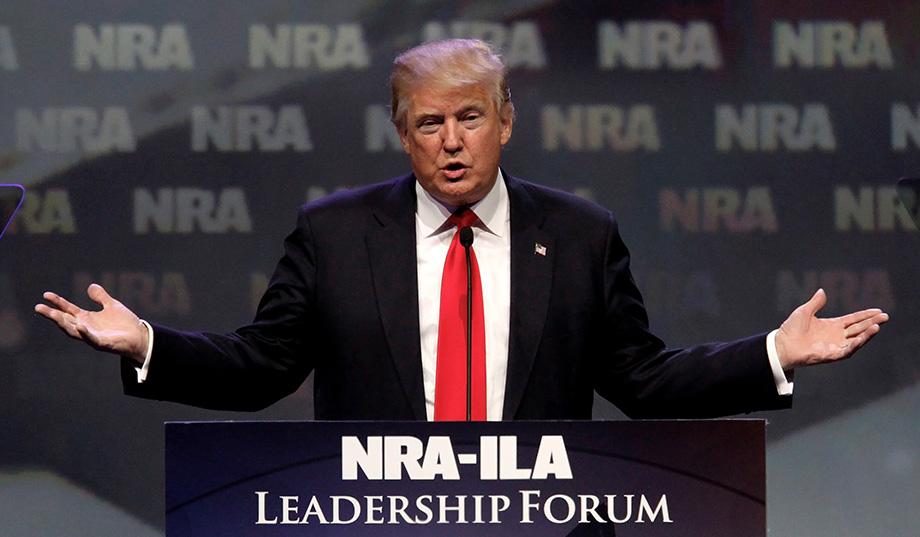 US President Donald Trump Thursday met with the powerful National Rifle Association, which later said he opposed gun control — despite Trump's remarks to the contrary a day earlier at the White House.
Trump tweeted Thursday night he had a "great" meeting with the NRA, one of the most influential lobbying groups in Washington, as the debate on gun control rages on in the wake of the Florida school shooting, which killed 17 two weeks ago.
"Good (Great) meeting in the Oval Office tonight with the NRA!", Trump tweeted of the unannounced meeting, without offering further details.
NRA Executive Director Chris Cox, meanwhile, echoed Trump's sentiments, and added Vice President Mike Pence was also present.
"We all want safe schools, mental health reform and to keep guns away from dangerous people. POTUS & VPOTUS support the Second Amendment, support strong due process and don't want gun control," he wrote on his official Twitter account.
At a meeting with lawmakers from both parties just the day before, Trump — known for inconsistency — offered suggestions on gun control that were surprisingly tough for a Republican.
He called out his own party for being "petrified" of the NRA and voiced support for expanded background checks, more secure schools, curbs on the ability of the mentally ill to buy firearms and raising to 21 the age for buying certain guns.
[Yahoo]